Extraordinay Indian Team Work: Dhawan & Umesh Pulls out Amazing Catch
Shikhar Dhawan and Umesh Yadav combined for a brilliant outfield catch to dismiss Afghanistan batsman Usman Ghani as India took a big World Cup warm-up win in Adelaide on Monday night.. It was far from a vintage fielding performance from India – but it produced one piece of absolute magic. Here we have given the extraordinary Indian Teamwork catch taken by Shikhar Dhawan and Umesh Yadav.
Shikhar Dhawan and Umesh Yadav combined Catch:
Dhawan's running, diving effort had the ball spilling free, before he tapped it up and it was clasped on the rebound by an alert Umesh Yadav. Eventually the pressure of the scoreboard brought more wickets, as both R Ashwin and Ravindra Jadeja bowled with parsimony on a pitch that was beginning to tire after its second use in the space of three days.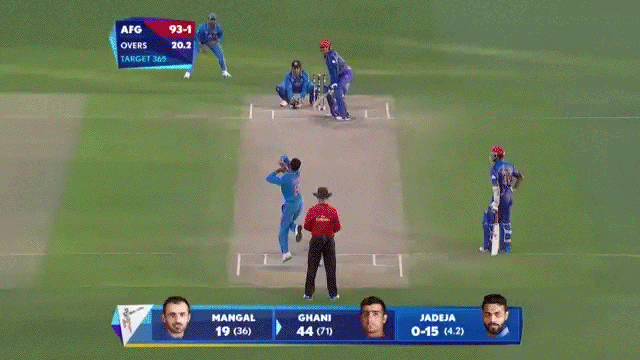 Ghani (44) skied a ball out to midwicket, with Dhawan taking off in pursuit of the catch. With the ball coming over his shoulder he made a diving effort, juggled the catch – before smartly flipping it up for Yadav to complete the dismissal.
Stay tuned to allindiaroundup.com for more updates.