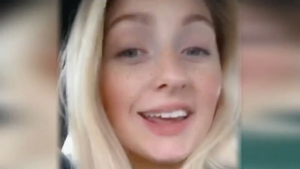 21-Year-Old Woman Gets Coronavirus After Bragging About Not Social Distancing
A 21-year-old woman from Tennessee, who was caught on cam bragging about not taking the global coronavirus outbreak seriously, has contracted the deadly disease.
Ireland Tate, the 21-year-old woman, bragged about not social distancing amidst the pandemic and shared the video on her social media account.
In the video, Tate joked about not following instructions to stay home and practicing social distancing.
She told her followers that she knew social distancing and staying inside the house is important amidst the virus, but she said that she felt like she won't be getting the virus.
Tate said in the video: "Cool. I get it. I just don't think that I'm going to get the virus."
After a number of days, Tate found out that she had symptoms that were similar to ones people with the virus have.
She was later tested, and results confirmed that she had the virus.
Tate later confirmed that she had contained the deadly virus.
Talking about her symptoms, she said, "It feels like someone is sitting on my chest at all times. It's really hard to breathe. I've coughed until my throat has bled."
Tate said that she likely got the virus from a pal in her group of friends.
She is now warning people to stay away from each other, hence social distancing.
She is also encouraging young people to stay home.
Tate said, "While it may not be affecting you, you could be affecting someone's grandma or grandpa or aunt or uncle or sister."
We regret after doing some dumb things.