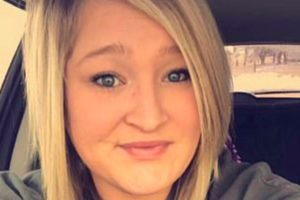 26-Year-Old Oklahoma Woman Shot 4 Times In The Back While Removing Nazi Flag From Neighbor's Garden
A woman from Oklahoma, USA, was shot 4 times in the back while trying to remove a swastika flag from a man's front garden.
Police in Hunter, Oklahoma, were called after Kyndal McVey, a 26-year-old woman, who was rushed to a hospital.
According to the police she was shot by a rifle.
Alexander John Feaster was shot 4 times in the back as she tried to flee away with the repulsive flag.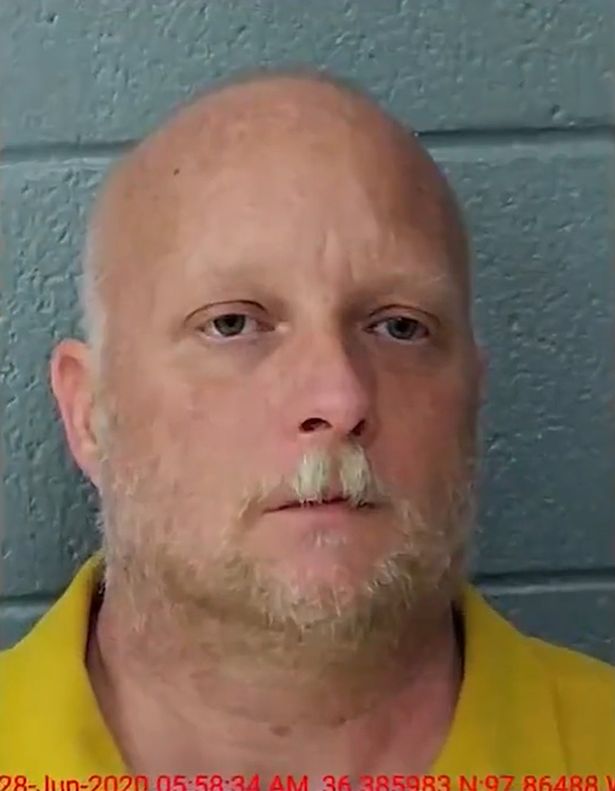 Preliminary investigations revealed that the woman was dared to do the act.
The Garfield County Sheriff's said that they received reports of shots being fired in Hunter at around 3 am.
It is claimed that McVey tried to steal the Nazi flag after she was dared to do while being involved in a party that was being held at a house across the street.
Jody Helm, the Garfield County Sheriff, said:
On the way back someone hollered 'gun'. She dropped the flag at the end of the driveway and shots were fired.
The police arrived at the scene and arrested 44-year-old Feaster, who was still inside the house.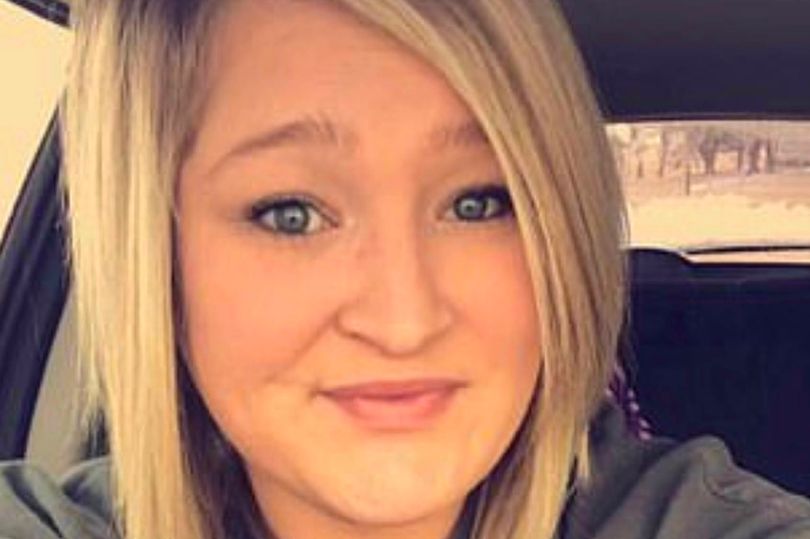 He was taken into custody without incident and was booked in the Garfield County Detention Facility on complaints of shooting with intent to kill and assault and battery with a dangerous weapon.
During a search of his house, officials found 14 guns and ammunition for those guns.
One neighbor, who did not want to be named, said that no one had any problems over Feaster having Nazi flags at his home.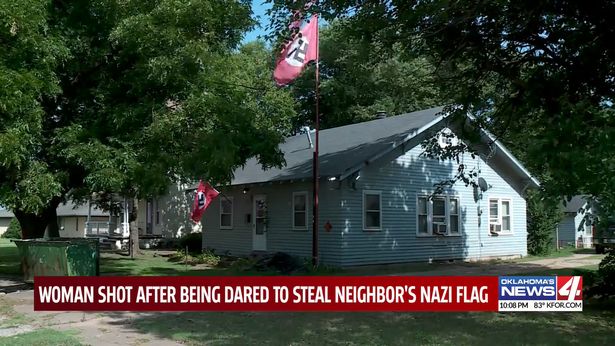 The neighbor said:
His flags got stolen a couple times when he first put them out but nothing ever came of it. This is the first time it's ever come to violence. He's been out mowing neighbours' yards and just smiling and waving at everyone. Nobody really knows him. He keeps to himself.
Another neighbor said:
No one likes the flags hanging over there but there's not much you can do about it. But I'm not going to judge anyone for trying to go take them down either.
According to reports, Feaster would wear a black outfit complete with red swastika while he went out.
He is currently being held at the Garfield County Detention Center without any bond.