47-Year-Old California Mom Arrested For Having Sex With 2 14-Year-Old Boys And For Giving Them Alcohol And Marijuana
A 48-year-old mother from Oak Park, California was arrested after she reportedly had sex with 2 14-year-old boys, which were the friends of his son, and for giving them Marijuana and Alcohol at her house.
47-year-old Amalia Utz was arrested by the police last week after a one-week long investigation that was carried out after a rumor about a woman who reportedly had sex with a 14-year-old boy earlier this year.
As part of the probe, the East County Investigations Bureau Major Crimes Sexual Assault Unit conducted interviews.
The investigation led to the discovery of a second victim who is also 14-years-old.
Utz reportedly engaged in sexual acts with the 2 14-year-old boys and performed oral sex on one of them.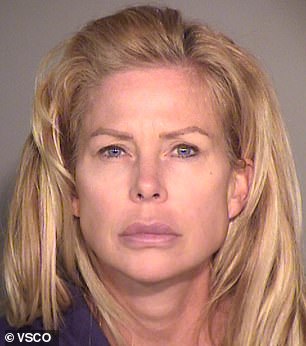 The son of Utz is enrolled in Medea Creek Middle School in Oak Pak.
The Oak Park Unified School District Superintendent Dr. Tony Knight confirmed that Utz was arrested.
Utz was taken into custody after someone reported the crimes she did.
The investigations were launched on October 1, 2019.
The investigations also found out that the 47-year-old mother also hosted alcohol and drug fueled parties for her son and her friends in her apartment in Shadow Ridge Condominiums Complex.
Reports suggest the policed called to the house of the woman on a number of occasions for juvenile disturbances.
The teens were reportedly smoking marijuana, drinking alcohol, and were involved in reckless driving.
The neighbors of Utz said they usually found a lot of children of children outside her house.
Utz was booked into the Ventura County Jail on charges of oral copulation with a minor who is under 16 years of age, and committing lewd acts with a child.
Utz was released from jail after she posted a $20,000 bail.
She will be brought to the court on October 25, 2019, for a hearing.