Adorable Boy Puts Face Mask On Dog To Protect It From Coronavirus
A viral video on social media shows an adorable young boy placing a face mask on a dog so he could protect it from the coronavirus.
In the video, Anthony Hernandez, the little boy, could be seen picking up a cute dog and placing it on his bicycle.
The little boy then reached out for a face mask and placed it around the head and face of the pet dog.
The video ends with Anthony cycling off down the road with his dog, who is protected from the coronavirus pandemic.
Joselo Sanchez said that the family does not have a lot of money but they love to take good care of their pet animals.
Anthony and his family are known in the area to have a lot of pets.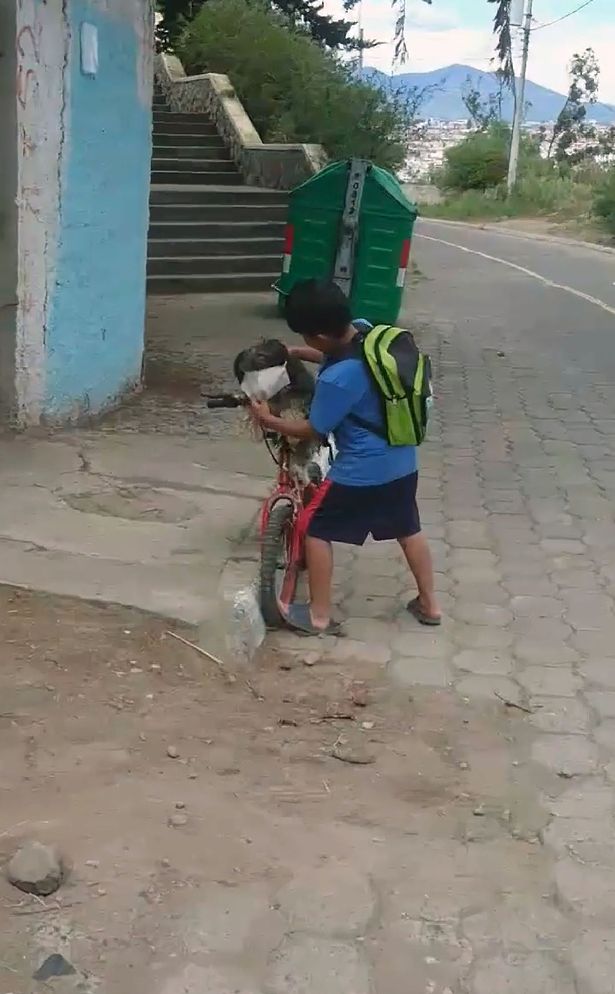 Good things are done by good people, and Anthony is one of them!
What do you think about this adorable video?
Let us know what you think by leaving a comment below!