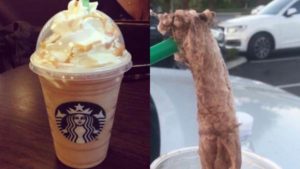 California Police Officer Finds Tampon In Starbucks Frappuccino
USAA police officer from California claims that they found a tampon inside a Frappuccino that they ordered from Starbucks.
That's something I've heard for the first time.
According to reports, the police officer confronted the staff of the restaurant after making the discovery.
Starbucks is located in the city of Diamond Bar, California.
The investigating officers are currently reviewing CCTV with hopes of identifying the person that placed the tampon in the police officer's Frappuccino.
The LA Police Protective League released a statement to FOX 11, where they said:
This disgusting assault on a police officer was carried out by someone with hatred in their heart and who lacks human decency. We hope they are publicly exposed, fired, arrested, and prosecuted for their cowardly and repugnant actions.
Starbucks is yet to release a comment for the incident.