Heartless Australian Prankster Orders 21 Meals From Struggling Restaurant And Refuses To Pay
A heartless Australian prankster is currently viral on social media right now after a screenshot of their conversation with a restaurant got shared on Reddit.
A user on Reddit exposed a heartless prankster, who ordered 21 meals from a Struggling restaurant and even ended up refusing to pay.
The incident happened recently, and the worst part about this is that the restaurant is struggling to stay in business due to the ongoing coronavirus pandemic.
The man reportedly ordered 21 meals, which was worth around $170.
The man ordered the food from a restaurant in the Yarra Ranges Area.
The restaurant offers free delivery and payment during arrival.
Before placing the order, the man gave the restaurant workers a fake address and then refused to pay for it.
As a result, the delivery person took the food to a house of a person that was not expecting any.
When the driver arrived at the location, the owner of the house explained that they had not ordered any food and the address was not correct.
The restaurant took note of the prank and replied with a message.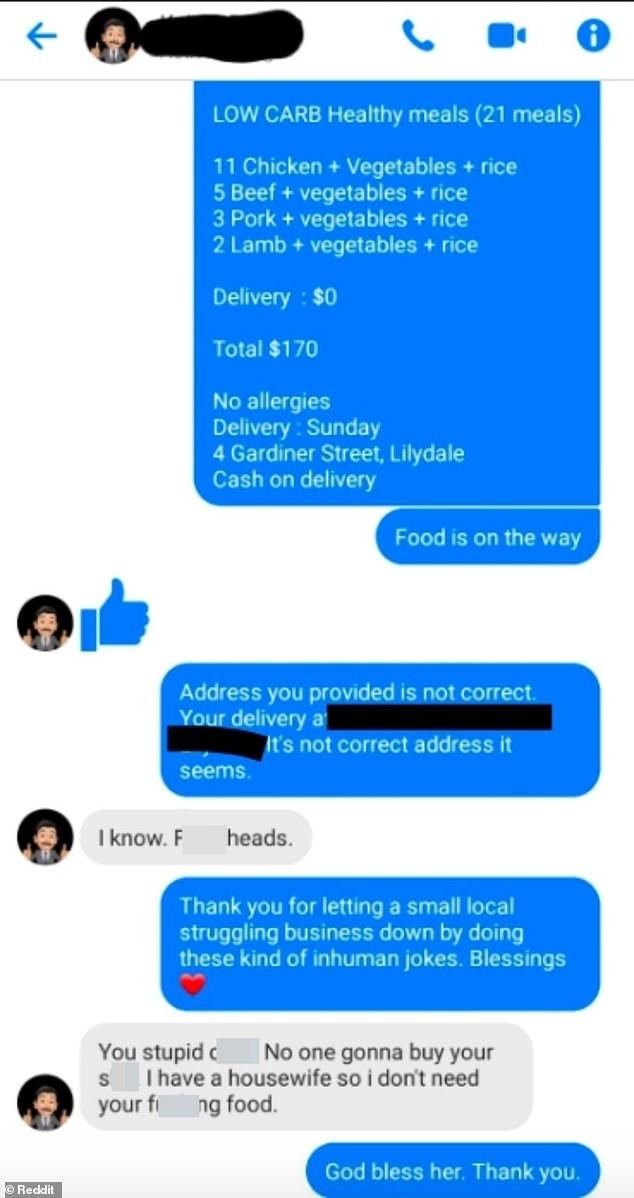 The restaurant sent this to the man: "Thank you for letting a small local struggling business down by doing this kind of inhuman jokes. Blessings."
The man replied with: "You stupid c***. No one wanna buy your s***. I have a housewife so I don't need your f****ng food."
Screenshots of the conversation were later shared on Reddit, a social media platform.
Users were left angered by the actions of the man and said that the owner of the restaurant should be filing a complaint against the man for his cruel prank.
Nothing more was shared about the unfortunate incident.
What are your thoughts about this horrible news? Let us know what you think about it by leaving a comment in the comments section below!