Locals From Flood-Affected Village In Bihar Are Eating Rats To Survive
Residents of the Dangi Tola Village in Katihar District of Bihar are hunting rats so they could survive the harsh conditions the floods have brought in.
It is said that nearly 300 families are affected in the Dangi Tola village in Katihar, Bihar.
During an interview with Talla Murmur, a resident of the Dangi Tola, he said that they are hunting for rats that are roaming in the village.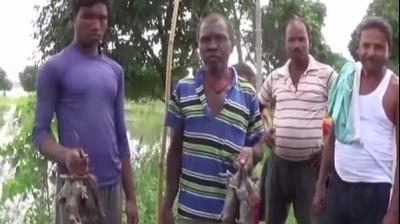 He added that they could only find rats as they are the easiest animals to find during floods.
Vijendra, the grandson of Talla Murmur, said that he hunts for rats with his grandfather.
Rakesh Kumar Gupta, the Block Development Officer of Kadwa, said that they are not aware of the conditions the locals are going through right now.
During a press release, Gupta said, "We have no information regarding the condition of the villagers in the flood-affected areas."
He added, "Even if they are eating rats, maybe it is likely that the tribal people might be eating it."
Shakeel Ahmad Khan, the MLA of the area, said that he has sent out a letter to Minister Nitish Kumar and has asked for assistance in the area.