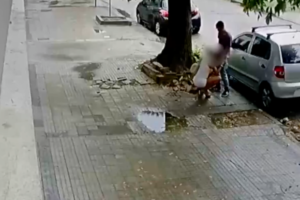 Man Gets Sex Act From Woman In The Street And Gets Mugged By Her Accomplice
Shocking images that are viral on social media right now shows a man getting oral sex on a street from a woman, and getting robbed by the accomplice of the woman.
According to reports, the incident happened in the city of La Plata in Eastern Argentina at around 7am on Saturday.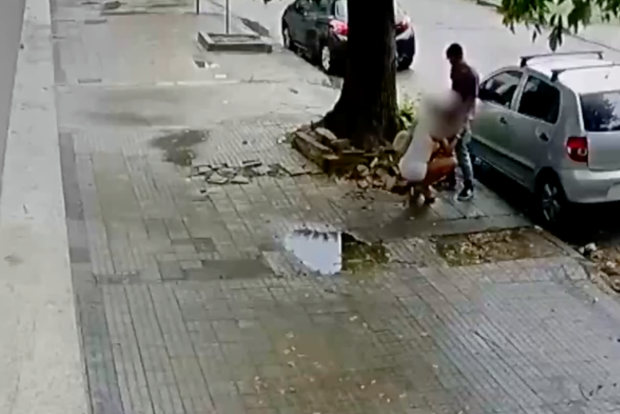 The images of the viral moment show a man receiving oral sex in the streets from a woman, who was actually a robber.
The woman in the video had a partner, who was in the back, ready to rob the man.
As the accomplice robbed the man, the woman ran away.
The robbers pushed the man to the ground.
The video shows a woman wearing a tight white dress, performing a sexual act on the man behind a car on a deserted street.
As the woman was performing the sexual act, a large man that was wearing a baseball cap approached and started to grab the pockets of the man.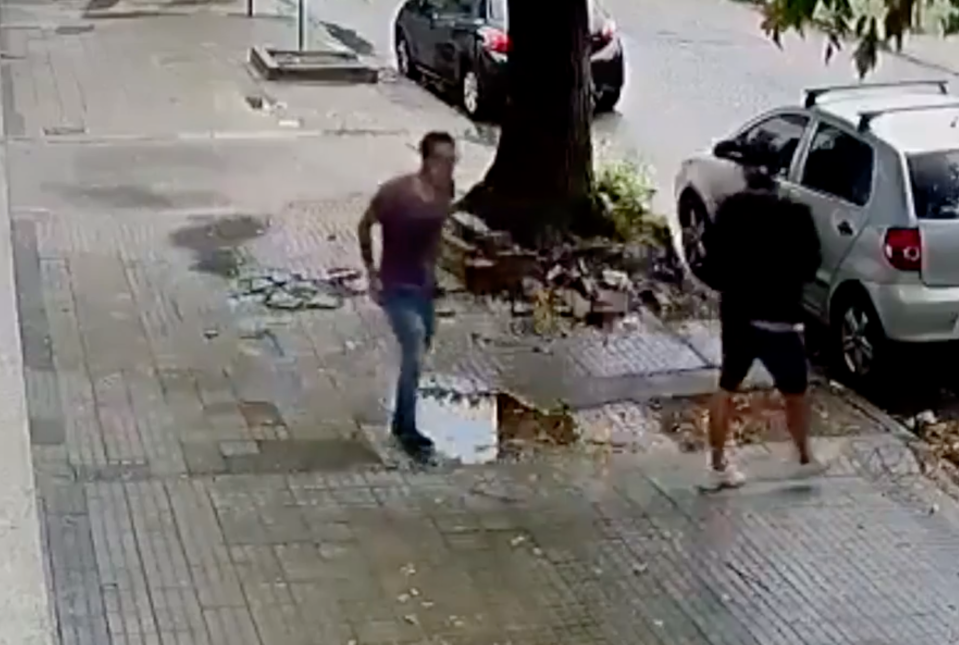 The woman stops the sexual act and joined the accomplice, so they could rob the man.
The victim tries to hold his pants and move away from the robbers, but a second man came in and kicked his legs, pushing him to the ground.
As he fell down, the woman appeared to succeed in pulling out his phone from his pocket.
The woman then ran away down the street.
The mugger holds the man on the ground as the woman ran down the street.
The first man managed to stand up and even tried to square up to the muggers.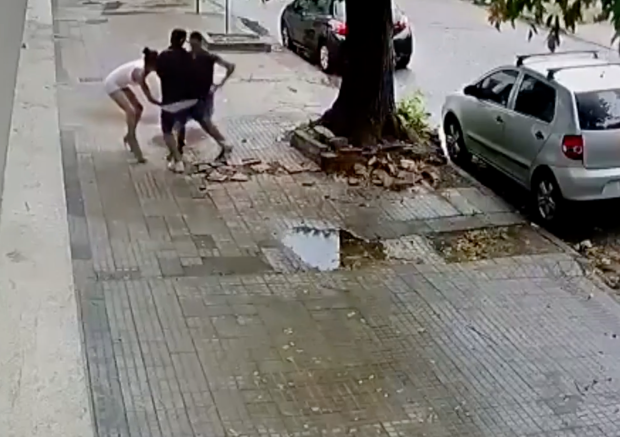 The muggers stopped him from pursuing the woman, and casually walked away.
According to reports, the muggers managed to steal the wallet and mobile phone of the man.
The video of the entire incident was shared by a local resident, who got so annoyed with seeing similar incidents in the neighborhood.
The local resident, whose identity was not shared with the public, had asked the authorities to do more preventative measures.
The resident said that there is a lot of ongoing drug-related and prostitution crimes in the area.
Locals are said to feel unsafe in the area that they live and work in.
It is unclear if the case is being investigated by the authorities.