Taco Bell Customer Found A Door Knob In Her Cheesy Nachos
A Taco Bell customer from New York, claims that she found a door knob in her cheesy nachos. She also shared the picture of the "door know" on Facebook.
Here is the post:
Eve Saint, who is from Poughkeepsie, New York, shared the picture of the Cheesy Door Knob on her Facebook account.
Saint said that she ordered the nachos from a Taco Bell restaurant in Fishkill.
Saint added that she waited for 45 minutes before she ate the meal as she had to drive back home.
After Saint noticed the "Door Knob", she called Taco Bell.
Saint said that the staff of Taco Bell told her that it was "impossible" to have a door knob in her nachos, and her call was cut.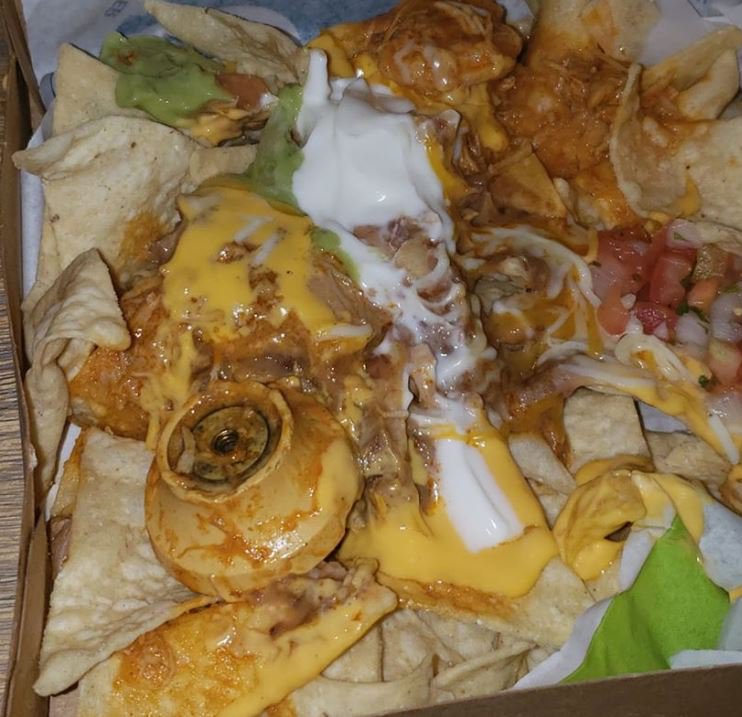 Saint said that she had to call Taco Bell more than 10 times before she got to speak with one of their staff.
Saint added that an employee even apologized for the inconvenience they have caused and offered her some free nachos.
Saint also said that many told her that the picture she shared on Facebook was fake, but Saint said that it was not.
Saint later confirmed that the object she found in her nachos was actually a "pump of a cheese dispenser".
It was clarified by a Taco Bell Employee after the employee saw the picture on Facebook.
Taco Bell has released a statement about the incident, they said, "We take this very seriously. The franchisee that owns and operates this location is looking into this matter and strives to make things right with the customer."