This 7-Year-Old Girl Is So Strong That She Is Capable Of Deadlifting 80 Kilograms
Imagine being 7 and being capable of deadlifting 80 kilograms of weight. I can't, can you?
A kid from Canada is so strong that they are capable of deadlifting 80 kilograms by using an Olympic women's bar.
Not only that, they can do 32 kilograms and clean and jerk along with squatting 61 kilograms.
Rory, the little girl, started training when she was just 5 years old.
Her 2 years of hard work paid off last week after she was crowned as the USA weightlifting under-11 and under-13s Youth National Champion in the 30kg weight class.
So little yet so strong, go girl!
For people that doubt her, she has a lot of people to prove wrong.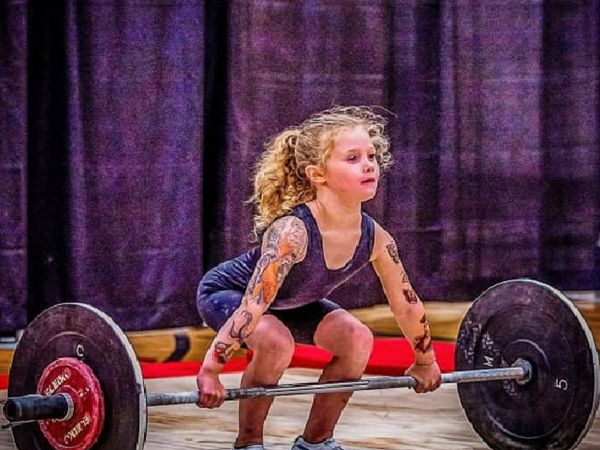 The little one is the youngest US youth national champion in their history and is the best pound for pound under 11s lifter in the United States of America.
Talking about why she works out, Rory said:
I like getting stronger. Being stronger lets me do more and get better at everything I try. I don't think about what came before, or what will come after. I don't think about anything. I just clear my mind and do it.
Cavan van Ulft, the father of little Rory, released a story of her girl.
She said:
Based on her current Sinclair total, Rory is not only the strongest seven-year-old in the world. She is likely also the strongest seven-year-old girl or boy who has ever lived, for whom there are verifiable competition results. It would be fair to say Rory is the strongest little girl in the world. In terms of Rory's relative strength compared to all the national champions in the lowest girls' developmental age and weight categories, which vary from country to country. There is currently no one better competing.
Rory lives in Ottawa, Canada.
The little one lives with her parents her 5-year-old brother.
The girl said she sees herself as a gymnast first.
Every week, this little girl spends over 9 hours for gymnast training and 4 hours of weightlifting training.
If you think she has not accomplished much, you're wrong.
This little girl is also the reigning Ontario Weightlifting Association 17-and-under provincial champion in the 40-kg weight class.
The little girl competes in the United States of America because there is no youth national championship for Olympic-Style lifting in Canada.
Rory is in third grade and the best thing about everything is that she goes to school on a daily basis.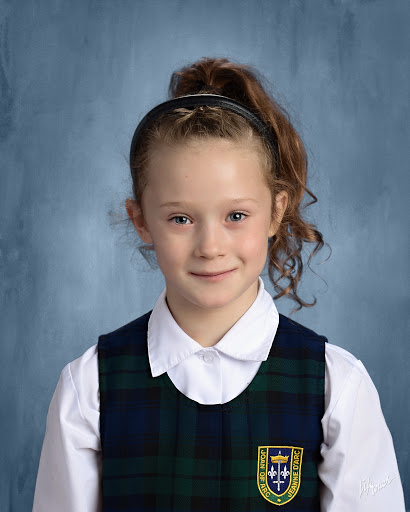 Talking about Rory, Cavan said:
Rory has knowledgeable coaches in both weightlifting and gymnastics. She has both a family doctor and a sports medicine paediatrician looking after her. Her safety is everyone's top priority. She progresses in her training for both sports carefully and methodically.
Such a great story for kids that are planning to get into weight lifting!
What are your thoughts about the amazing accomplishments of little Rory? Let us know what you think about them by leaving a comment in the comments section below!