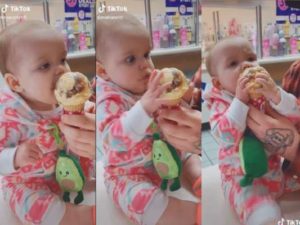 Watch 9-Month-Old Baby's Hilarious Reaction To First Taste Of Ice-Cream
Babies love to grab and taste anything that comes in their way, and most of the time, their reactions are hilarious.
But one baby's reaction is standing out from the rest.
Blakely, a 9-month-old baby tried her first ice cream, and her hilarious reaction to the sweet cold food is winning the hearts of people on social media.
The video, which was first shared on TikTok, the baby can be seen taking a messy bite of the ice-cream before grabbing the sweet thing with her both hands.
The parents of Blakely can be heard laughing in the background as she tightly held the ice-cream.
Brittani Jernigan, the mother of little Blakely, said she doesn't really record videos of her kids.
During an interview with TODAY, Britani said, "I honestly have no idea (why I started recording). I never do stuff like that."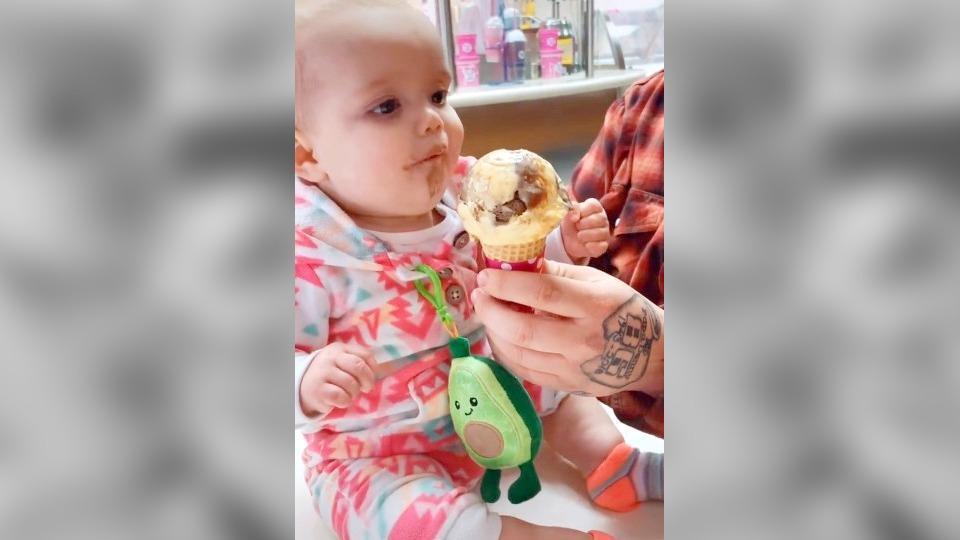 She added, "My husband was giving her bites, so her back was to me, but I heard him laughing at her faces, and he gave her a lick of the ice cream. I was like, 'Turn her around so I can see!' And I was laughing and thought 'I should record this.'"
The hilarious reaction of baby Blakely is viral on the internet right not, but her parents aren't that pleased.
The parents said they are used to the hilarious facial expressions of Blakely.
Brittani said, "She's very comical. She makes a lot of funny faces, and she's very bossy, so it's a typical reaction for her."
The hilarious video of Blakely eating the ice cream went viral on Twitter, TikTok, Facebook, YouTube, Instagram, Reddit, and even on 9Gag.
People are hilariously talking about the kid's reaction, reminding everyone that ice-cream is indeed one of the best sweets in the world.
What do you think about the video? Let us know what you think by leaving a comment below!