72-Year-Old Grandma Marries 21-Year-Old Man She Met At Her Own Son's Funeral
A 72-year-old grandmother married a 21-year-old man, in 2016, that she met at her own son's funeral.
Almeda and Gary Hardwick got married in the year 2016, which was just 2 weeks after they met each other at a funeral.
The 2 met at Robert's funeral, who was the son of Almeda.
Almeda had been married before, which lasted for 43 years, but confessed that Gary, her teen boyfriend, was her soulmate.
Almeda said, "I was married for 43 years and there wasn't a lot of kissy, huggy stuff going on…no romance."
She added, "[My current relationship] it's a whirlwind. We are always complimenting and kissing. We're enjoying our relationship. When you meet that perfect one, that's when you know you don't want to lose that feeling."
She continued, "The compliments, the hugs the kisses… that's very romantic."
The 2 had sex for the first time on the evening of their wedding day.
Gary, the husband of Almeda, said, "It was wonderful, beyond my wildest dreams."
He added, "She really is my dream woman and the physical side of our relationship couldn't be better."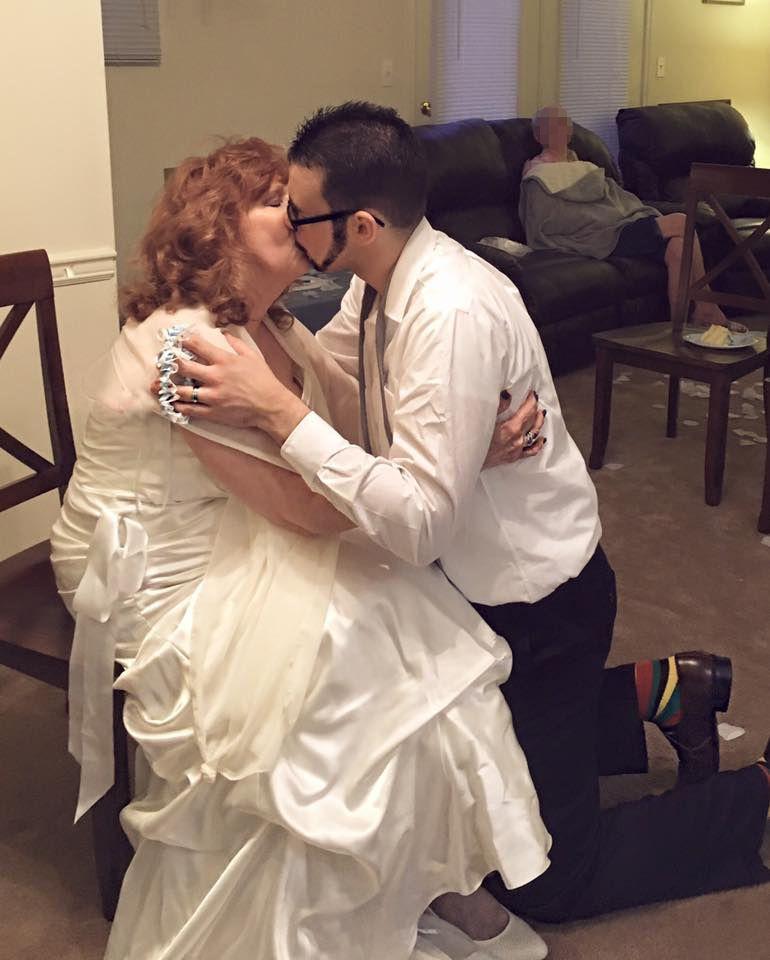 Talking about her wedding, she said, "I know you have a lot of questions to ask me."
She said, "You need to sit down with each other and work through the problem in relationships. Some people just fly off the handle and they don't want to talk about the problem."
She added, "In our relationship, we do little things each day to help each other out whether he cooks me supper or mops for me."
She continued, "We always thank each other. It's the little things like that, cooking a meal, washing dishes."
Gary, who previously dated a 77-year-old woman, married Almeda in a ceremony that he arranged for just 200 USD.
He arranged the marriage in just 6 days in the year 2016.
After getting married, Gary, the 21-year-old man, moved in to the house of Almeda with one of her grandsons, who is just 3 years old older than Gary.
Almeda said, "I wasn't looking for a young man, but Gary just came along. I just knew straight away that he was the one."
Almeda said Gary came in the right time.
Gary came when Almeda, who is the mother of 4 kids, got widowed and lost Robert, her eldest son.
She said, "I'd been married to my first husband Donald for 43 years and so when he died in 2013 after seven months in hospital from complications with diabetes, I found myself on my own."
She added, "I'd turn up for work at Walmart in tears and my colleagues would ask me what was wrong. Deep down, I was searching for a soulmate."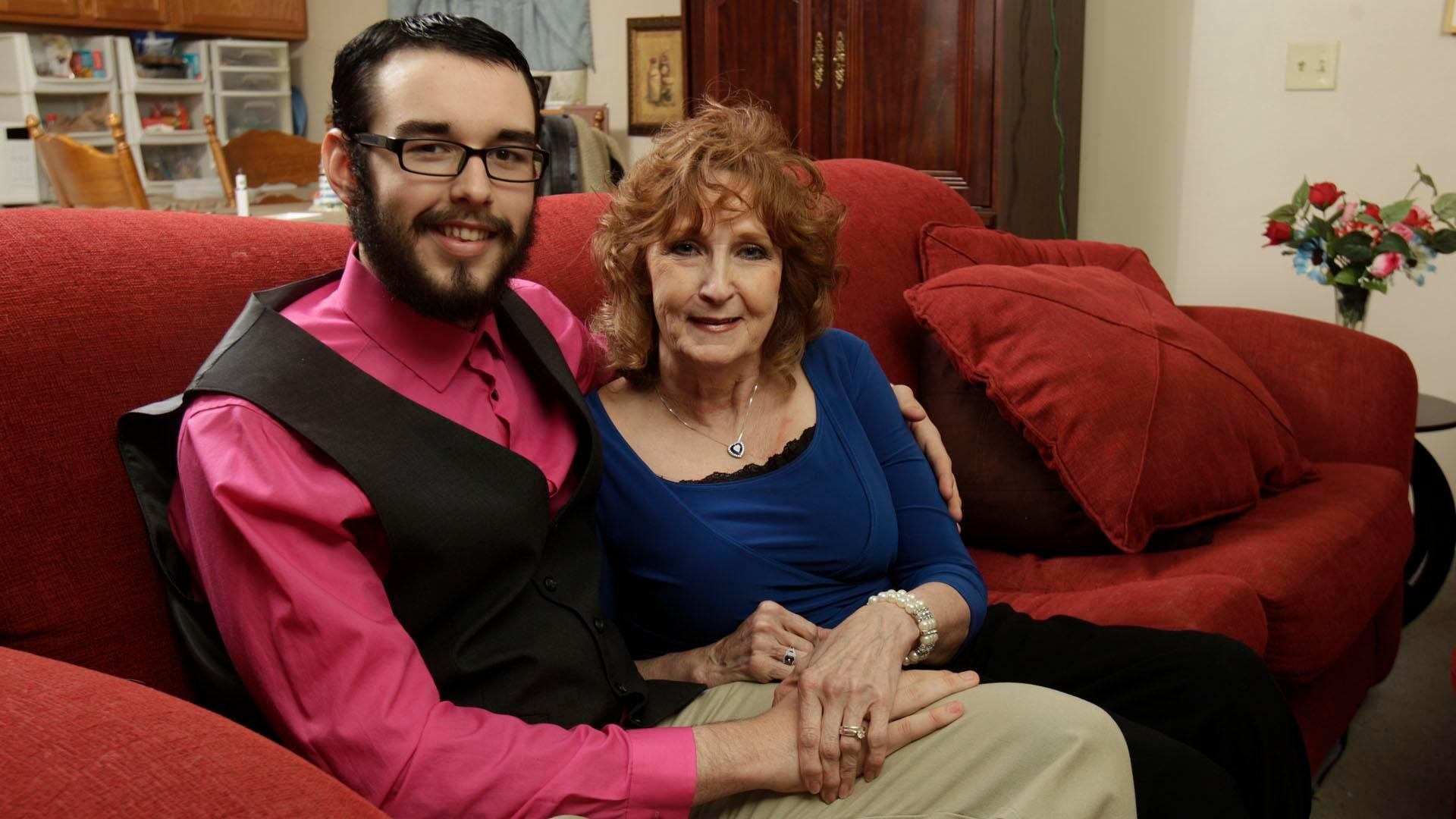 Talking about his interest in older women, Gary said that he was just 8 years old when he got a crush on a teacher.
Talking about his previous relationship, which was with a 77-year-old woman, Gary said they were always fighting.
He said, "We were always fighting."
He added, "I fell into depression and was looking for a way out."
How Gary and Almeda Met
Lisa, his aunt, invited him to join other mourners for her husband – Robert's – Cremation.
Talking about how they met, Almeda said, "I'd noticed this young man with a lovely smile during the service and thought, 'Wow, this is the one.'"
She added, "He was on the other side of the church, but I kept looking over at him. It was like a bright light through the grief."
She continued, "Then, as I was walking to the door at the end, he came over and passed on his condolences. We didn't have much time, but it was enough."
For the next few months, Almeda said she could not stop thinking about the young man.
However, she did not realize that the feeling was mutual.
Gary said, "It was an instant thing for me too. She had the most gorgeous, sparkling blue eyes."
Soon after, Lisa, the aunt of Gary, invited Almeda and Gary to a family meal.
Recalling about their first meeting, Almeda said, "He was just as I remembered."
She added, "That smile, those good looks. We were both too nervous to eat and at one point he fell over his chair."
Recalling the first question she asked, Almeda said, "I just came out with it and said to him, 'Look, I'm 71 and you're 17. Am I too old for you?' He squeezed my hand, grinned and replied: 'Age is just a number."'
On the same night, Gary surprised Almeda with red roses and a bracelet for her birthday, which was few days before they met.
The 2 later shared their firs tender kiss under the moonlight outside on a bench.
Almeda said the moment made her feel like a teenager.