Man Ends 19 Year Marriage So He Could Go Into Polyamorous Relationship With Two Women
A man has ended his marriage of 19 years so he could create a polyamorous threesome,
Shai Fishman, who is from Newtown, Pennsylvania, is a passionate advocate of living an ethical non-monogamous lifestyle, which is better known as polyamory.
Polyamory includes multiply committed and emotional relationships.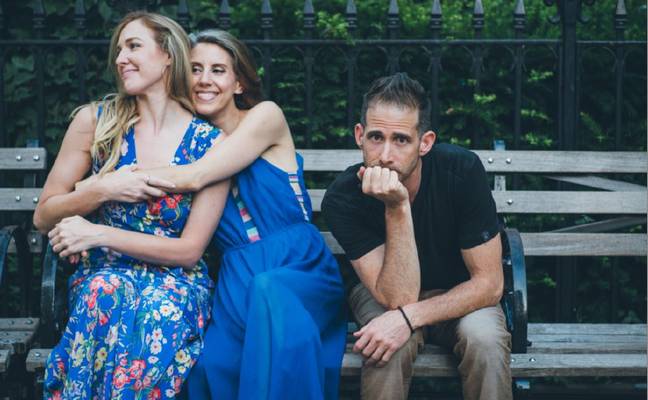 The 46-year-old entrepreneur had been married to his previous wife Danielle for the last 13 years when he came across 2 shows on the television that was about polyamory.
This made him explore the idea of having a relationship where they would be open with having multiple partners.
After 6 years and a number of conversations, Shai and Danielle went on to try polyamory for 7 months, but she ended up struggling with the demands that were needed in this type of relationship.
Danielle was not willing to share the nature of her love with someone else, so the couple decided to separate in 2014.
2 years later, Shai met Lea, 40, and Krissy, 41, on an online dating site.
Lea and Krissy listed themselves on the dating site that they were not interested in polyamory on their profiles.
Fast forward to today, the 2 are currently in a polyamory relationship.
Krissy, Shai, and Lea have an open relationship.
Lea also shared the passion of Shai to advocate for a relationship that allows freedom.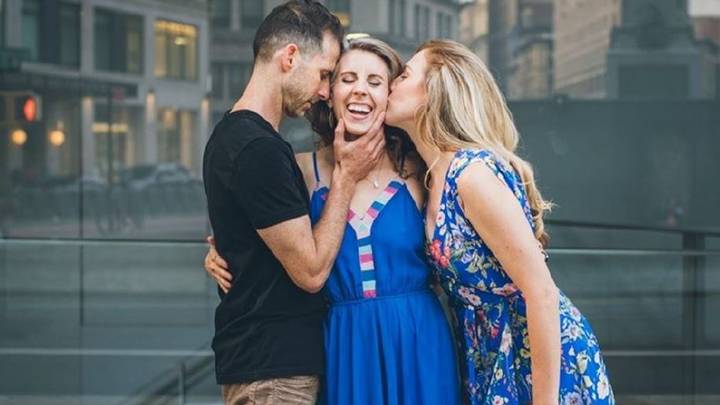 They also crated Leveled Up Love, an online community, where polycurious couples all over the world are connected.
The Leveled Up Love is very active on Facebook.
Talking about his life and the relationship that he is in currently, Shai said:
Whilst my marriage with Danielle might've seemed perfect by other people's standards, I was only getting the needs of safety, significance, and love. This is an all too common consequence of only having one option for loving which is 'monogamy by default'. Most people don't realise there's another option on the menu. We were together for around 19 years and things changed around 13 years into our marriage. I'd always had questions around monogamy and being with one person. I believe Lea had mismatched values with her ex-husband and I think there were also feelings for other people which her marriage didn't allow her to explore. I met Krissy five months after meeting Lea – both on a dating site. They both listed themselves as monogamous and ticked 'polyamory not for me' but I don't let that stop me from connecting. You never know how open-minded someone may be. In fact, I've probably dated more monogamous women than I can count and I've had many conversations and minds opened. If the majority of monogamous relationships fail, people inevitably have questions so they say, 'let's look at this other option'.
After his divorce with Danielle, Shai talked about the things that he wanted to do in life with his children, family, and friends.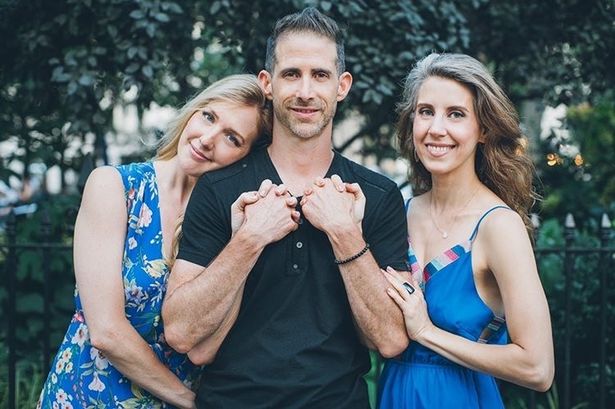 He explained how the polyamory concept worked out and the good thing is that everyone in his friend circle and family was accepting of what he wanted.
Recalling the moment, he said:
I'm very open with the kids now. After we got divorced, I explained the concept of polyamory and alternative relationships and said this is what your dad is. It just became their new normal. There are moments when they worry about what their friends might think but everyone's been nothing but accepting in our neighbourhood. Our family and friends have been accepting and in terms of being out in public, we're not overly affectionate but when we are, we get stares, but nobody says anything.
What are your thoughts about the relationship between Shai and his 2 other loved ones? Let us know what you think by leaving a comment below!