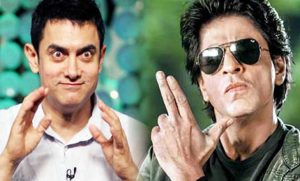 Shah Rukh Khan's Reply On Aamir Khan's PK Trailer With Happy New Year
The trailer of Aamir Khan's Christmas release – 'PK', was attached to Shah Rukh Khan's recent release 'Happy New Year'. And Shah Rukh Khan said that attaching a trailer to a big film is a good practice, "Whenever a big film is coming, it is beneficial for everyone. We had attached our trailer to that of 'Singham Returns', and similarly there will be some one else's trailer releasing with 'PK'." Ask the actor if he has watched Aamir's PK teaser and Shah Rukh said, "It is a very good trailer. It is very intriguing and unique. I am looking forward to Raju Hirani, Aamir and Anushka. I am happy that we could be a platform for such a wonderful film. I hope that our film works even more and so that more people watch the trailer."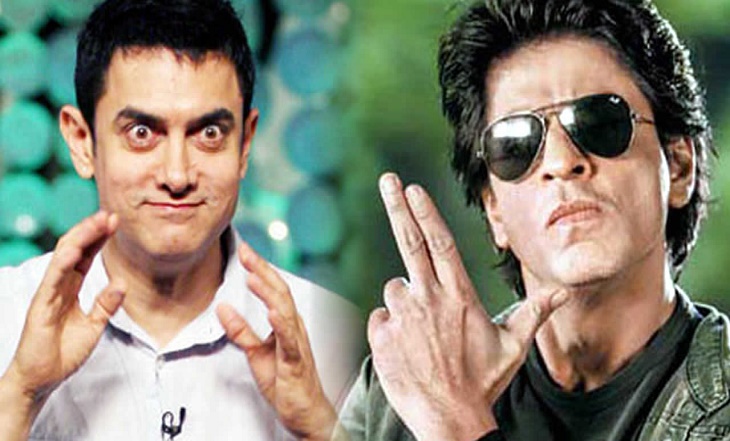 Shah Rukh Khan and Farah Khan seem to have impressed audiences with 'Happy New Year', as the film quickly crossed Rs 100 crore mark at the box office.
A lot has been written about Aamir-Shah Rukh Khan fights and reconciliations. Recently at 'Got Talent World Stage Live' when Shah Rukh was asked if he  had any talents "under his belt",Shah Rukh Khan jokingly said, "Now it's getting vulgar…I thought we were talking about the PK poster." As if this was not  enough, when a reporter asked him about his opinion on the poster and "if nudity has come off age", he lightly remarked "You are telling it  to me, don't go there and say that's a talent."
Aamir Khan's Mocking Reply To Shah Rukh Khan's Happy New Year :
Mr Perfectionist, Aamir Khan went ahead and said that he does not have the same equation with Shah Rukh Khan as he has with Salman Khan.
Everybody is also well aware of the equation between Shah Rukh Khan and Salman Khan.
But now it seems that Aamir Khan is only out to adamantly try to prove the superstar Shah Rukh Khan wrong, by marketing Aamir Khan movies in theatre during Shah Rukh Khan movie release. The list includes:
Aamir Khan first applied his Ghajini marketing strategy right at the time Shah Rukh Khan's Rab Ne Bana Di Jodi released.