Ex-Love Birds Anuska Sharma and Ranveer Singh Pair Up Again
The alleged real life ex-lovers Ranveer Singh and Anushka Sharma who made the popular on-screen hit pair in Bollywood movies such as "Band Baaja Baaraat" and "Ladies Vs Ricky Bahl" may have a reel life reunion soon which has been the talk of the town in Bollywood town these days.  The most loved couple and ex-lovers Anushka Sharma and Ranveer Singh will be seen together soon in Dil Dhadakne Do opposite each other, but wait we have more news to share with their fans. The duo will also most likely be paired up once more again after that in an untitled project.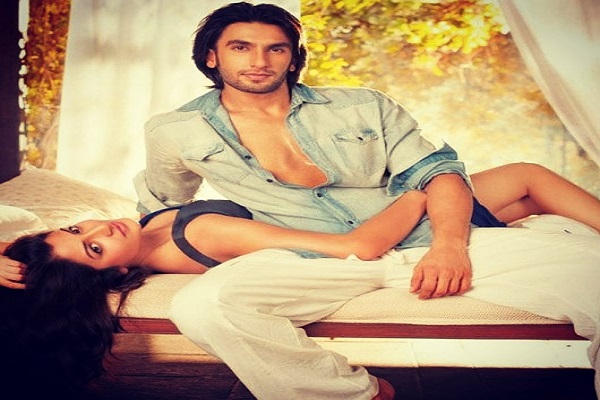 Zoya is Pairing Ranveer Kapoor and Anushka Sharma
According to the sources of Bollywood the two of the ex-lovers have been asked and roped in by the Zoya Akhtar next family drama film. The relationship of the hot pair has rumored to have met not so friendly although the actors have been apparently agreed to be a part of the project in spite of a complicated equation.  It is being said that Priyanka chopra is about to pplay as Ranveer Singh's sister in the film while Anushka Sharma will be seen as his love interest.
There has been a rumor earlier that Zoya Akhtar was planning to cast Ranbir Kapoor and Kareena Kapoor as siblings in the film however it didn't work out as per the close sources of the Kareena Kapoor opted out after Ranveer Singh replaced Ranbir Kapoor in the movie and at the same time casting of Ranveer Singh and Anushka Sharma seems to be a part of the latest trends in the Bollywood film industry as bringing together former plates (lovers) seems to set the cash registers ringing. Ranbir Kapoor and Deepika Padukone in "Yeh Jawaani Hain Deewani", Salman Khan and Katrina in "Ek Tha Tiger", Shahid Kapoor and Priyanka Chopra in "Teri Meri Kahani" are few examples of casting cups. Currently, Anushka Sharma is busy with PK promotions and her production movie NH 10 which is directed by Navdeep Singh and he is the man believed to be behind bringing this pair again together.
Entertaining Ranveer Singh and Anushka Sharma On-Screen Chemistry 
Virat Kohli and Anushka Sharma who had very recently claimed that they are in a relationship which again raises a big question in front of many of her fans and Bollywood film lovers. Though there had been differences between Ranveer Singh and Anushka Sharma in the past while till date there had been no qualms between the two when it comes to working together for a film which is being directed by Zoya Akhtar. Ranveer too gave a nod when he heard the story as he liked it very much. The film is entitled as "Dil Dhadakne Do" which has some resemblance to the two ex-lovers chemistry in real life.
Let us all hope that their hit pair and on screen chemistry entertains us all with this new project although these two must have parted ways in their real life but their chemistry in the reel life is sizzling and terrific. Stay tuned to All India Round Up for more Bollywood updates.