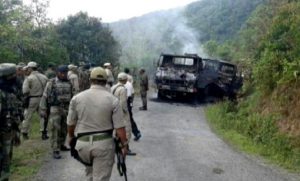 First cross-border strike in Myanmar kills 20 NE insurgents
Indian Army on Tuesday carried out a rare cross-border operation into Myanmar, to avenge the killing of 18 soldiers in Manipur last week. In a bold operation, special operation troops are believed to have gone across the border and neutralised a high number of militants
Thirty minutes, from 'insertion' to 'kill' to 'out'. Forty of India's toughest fighting men, commandos from the elite 21 Para (Special Force) Regiment, in two teams. Russian-made Mi-35 attack helicopters of the Indian Air Force. Two rebel camps, four km deep in Myanmar, and more than 20 militants. All destroyed with surgical precision and extreme prejudice.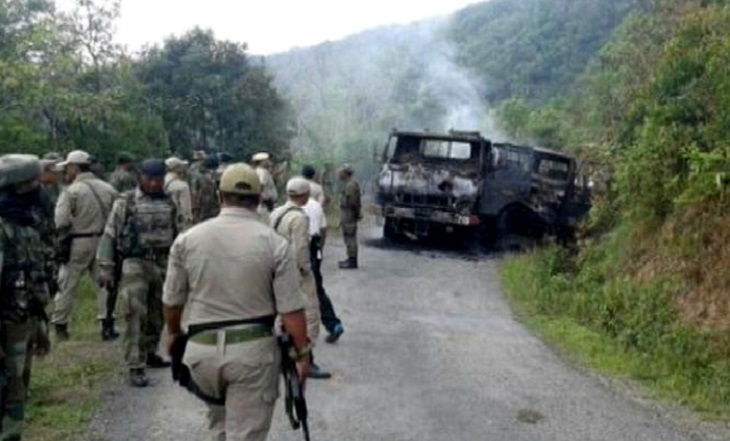 Tuesday's operation wasn't just about revenge or hot pursuit; the strikes were pre-emptive. "In the course of the last few days, credible and specific intelligence was received about further attacks that were being planned within our territory," a statement released by the army said.
Releasing details of the operation, the army said it had inflicted "significant casualties" but didn't give a precise number. Sources said at 22 militants were killed in the twin strikes on camps located well within Myanmar territory.
A similar number were said to be injured, and the others were scattered by the ferocity of the attack that involved use of the machine guns mounted on the Mi-35s. These guns fire the heavy and incredibly powerful 12.7 mm round at the mind-boggling rate of about 4,000 rounds a minute, what is referred to as 'hosepipe' in army slang. Little survives such firepower, and in Myanmar early on Tuesday, little did.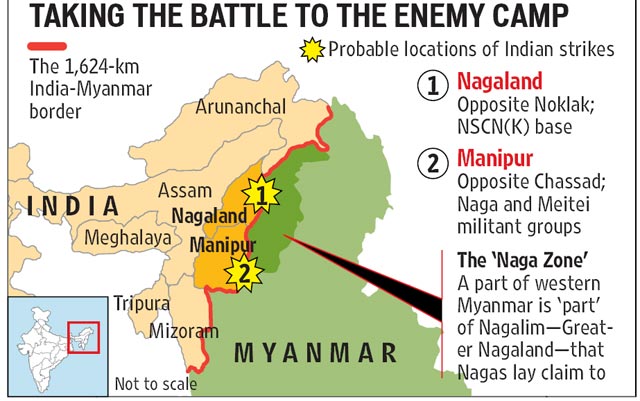 The rare cross-border strike was supervised at the highest levels, HT has learnt. National security adviser AK Doval and defence minister Manohar Parrikar monitored the operation that began at 3 am Tuesday. "Myanmar was informed about the plans but the strikes at two locations were conducted by our army,'' an official said.
The camp close to Manipur was known to be a Peoples Liberation Army, a Meitei outfit, base, sources said. Members of the Nationalist Socialist Council of Nagaland (Khaplang) and other Meitei insurgent groups also camped there. Meitei are the majority ethnic group in Manipur, where several insurgent outfits continue to oppose the state's union with India.
Indicating that more strikes could be coming, the army's statement said they were in touch with the authorities in the neighbouring country.