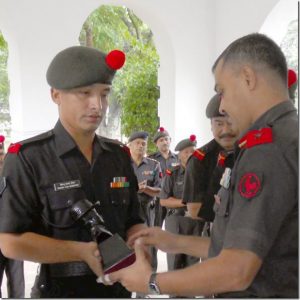 Gurkha Soldier Single-Handedly Fought 40 Armed Goons To Save A Girl From Getting Gangraped During A Train Robbery In India
On September 2, 2010, Bishnu Shrestha, 35-year-old ex-Gurkha soldier, who was in the Maurya Express to Gorakhpur from Ranchi after he retired from his position as a Naik in the Gurkha infantry in which his own father served as a soldier. Suddenly, some of the passengers, began charging at the innocent looting them with weapons such as knives, clubs and even swords.
In an interview to The Times of India, Bishnu while recounting the incident said, "Suddenly, there were shouts and the sound of running feet. Somebody pulled at my bedclothes. I sat up and found a number of people standing near my feet. They demanded that I hand over all my cash and valuables. There was confusion all around and I shouted that I am an Indian Army jawan [infantryman]. The criminals backed off and turned their attention [elsewhere]…. They started snatching jewelry, cell phones, cash, laptops and other belongings from the passengers."
In that incident, he saved a girl who was going to be raped by the robbers in front of her hapless parents. "The girl cried for help, saying ´You are a soldier, please save a sister´," Shrestha recalled.
"I prevented her from being raped, thinking of her as my own sister," he added. He took one of the robbers under control and then started to attack the others. He said the rest of the robbers fled after he killed three of them with his khukuri and injured eight others.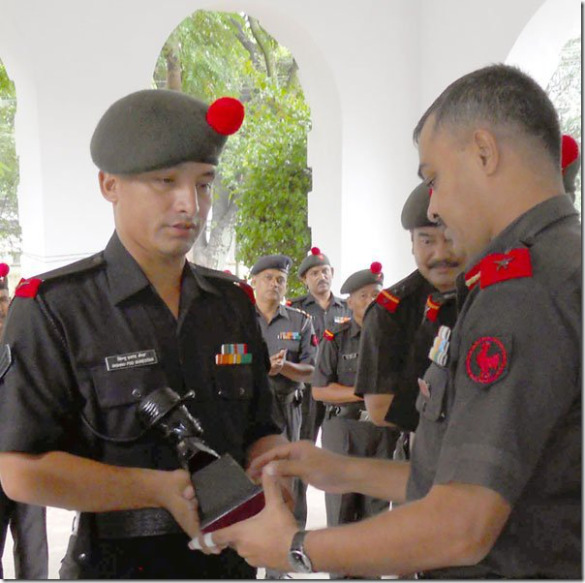 Police arrested the eight injured dacoits and recovered around 400,000 Indian rupees in cash, 40 gold necklaces, 200 cell phones, 40 laptops and other items that the fleeing robbers dropped in the train.
He was awarded two medals for his bravery. His even received a silver-plated kukri and Rs 50,000 cash bonus, as well as the bounty that was on the heads of the gang-members.