Terrorists Attack Army Camp In Jammu and Kashmir's Tangdhar Region, Jawan Killed
Jammu & Kashmir: Heavy firing between terrorists and army personnel is on at an army base in Jammu and Kashmir's Kupwara district near India's border with Pakistan after an attack by a group of heavily-armed Pakistan-backed terrorists this morning at Tangdhar near Line of Control (LoC) in the wee hours of Wednesday. An Army personnel and a terrorist have been injured in the gunbattle.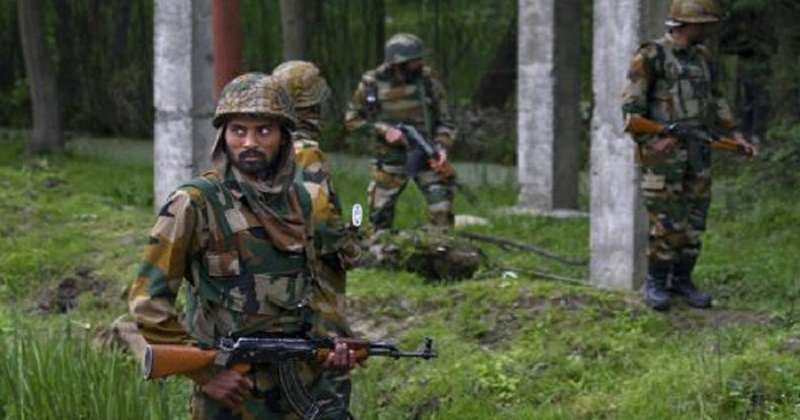 As per reports, at around 7.40 am this morning, three to four terrorists positioned themselves at a mountainous ridge near the camp, which is located near the LoC. The terrorists opened indiscriminate firing on the Army camp and also threw grenades. There are about 80 soldiers in the base.
So far three security personnel have been injured, including a Lieutenant-Colonel and two jawans. One jawan has been killed in the terror attack. An army oil depot has caught fire in the attack. Army sources say the terrorists have been firing from a distance and there are no reports of casualties. The army believes that the attackers are fidayeens (or suicide bombers).
"There was a standoff fire from Kalsuri Ridge (in Tangdhar sector) towards an Army camp this morning," a senior Army official told PTI. He said there was a brief lull before the militants opened fire again, triggering off a gunbattle, which was going on till last reports came in.
The army has launched a search operation for the militants who attacked the Tangdhar camp. The official said it was not yet clear whether the militants were part of an infiltrating group. That is a matter of investigation. We can comment on it only after the operation is over.