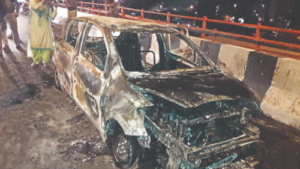 Delhi: 3 People Dead After Car Catches On Fire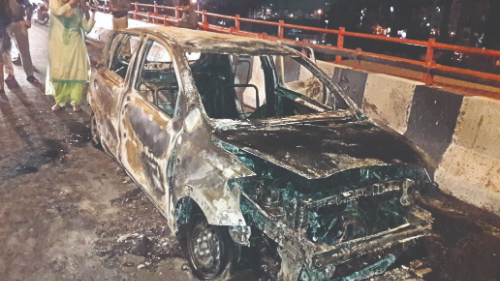 Police Report: On Sunday, 3 People were burnt to death after the vehicle that they were using catches fire on the Akshardham Flyover of east Delhi.
The incident happened by 6:30 PM on Sunday evening, the passengers of the car were traveling to the Akshardham Temple. Preliminary investigations showed that the CNG (Compressed Natural Gas) of the car leaked at the back of their car which caused the fire to start, the vehicle that they were using was a Datsun Go car.
The people who died in the incident have been identified as Ranjana Mishra and her 2 daughters Nikki and Ridhi Mishra. Upender Mishra, the husband of Ranjana and the third daughter survived the incident.
Upender Mishra managed to get out of the vehicle along with the daughter that was sitting on the front seat of the car. The dead bodies of her wife and 2 daughters were found on the back seat of the car.
Jasmeet Singh the East DCP (Deputy Commissioner of Police) said that they will investigate to see what really caused the fire.
DCP Jasmeet added that Upender Mishra is currently in a state of shock.