Everything You Need To Know About The First Brain Museum Of India – The NIMHANS Brain Museum
The NIMHANS (National Institute of Mental Health and Neuro Sciences) is India's first ever Brain Museum that is located in Bengaluru. The museum displays brains of animals and humans. The museum is dedicated to allow normal people, who are not in the medical field, to take a look and even touch a real brain.
The museum was an idea of Doctor S. K. Shankar, the head and a professor of the Department of Neuropathology, it came into reality 30 years later after collecting brains from donations.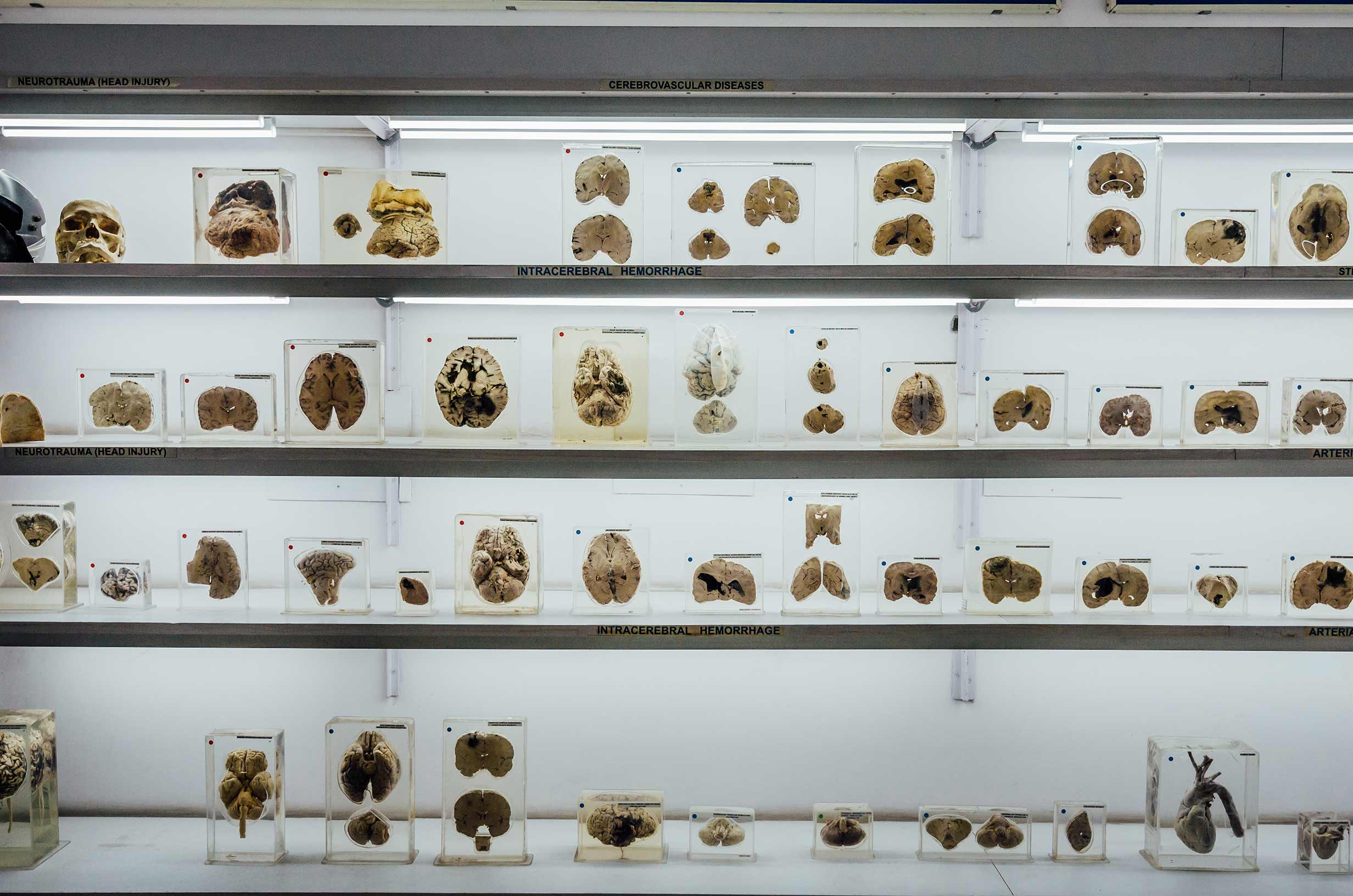 While performing an autopsy of the patients, they asked permission to take parts or even the entire brain out for research purposes.
The brains were first used for educating medical students, but later on, the professor and his team took a huge leap and decided to make a museum that is dedicated for brains, which is also a first in its kind. The team also has a goal, which is to encourage people to donate organs.
So what's so special about this museum?     
The moment you take a step inside the museum, you will see a big room with shelves that are lined with brains. The shelves are protected, but it allows you to see all the types of brains.
There are more than 500 brain specimens present inside the museum, which also includes the brains of chickens, rats, cows, and even ducks.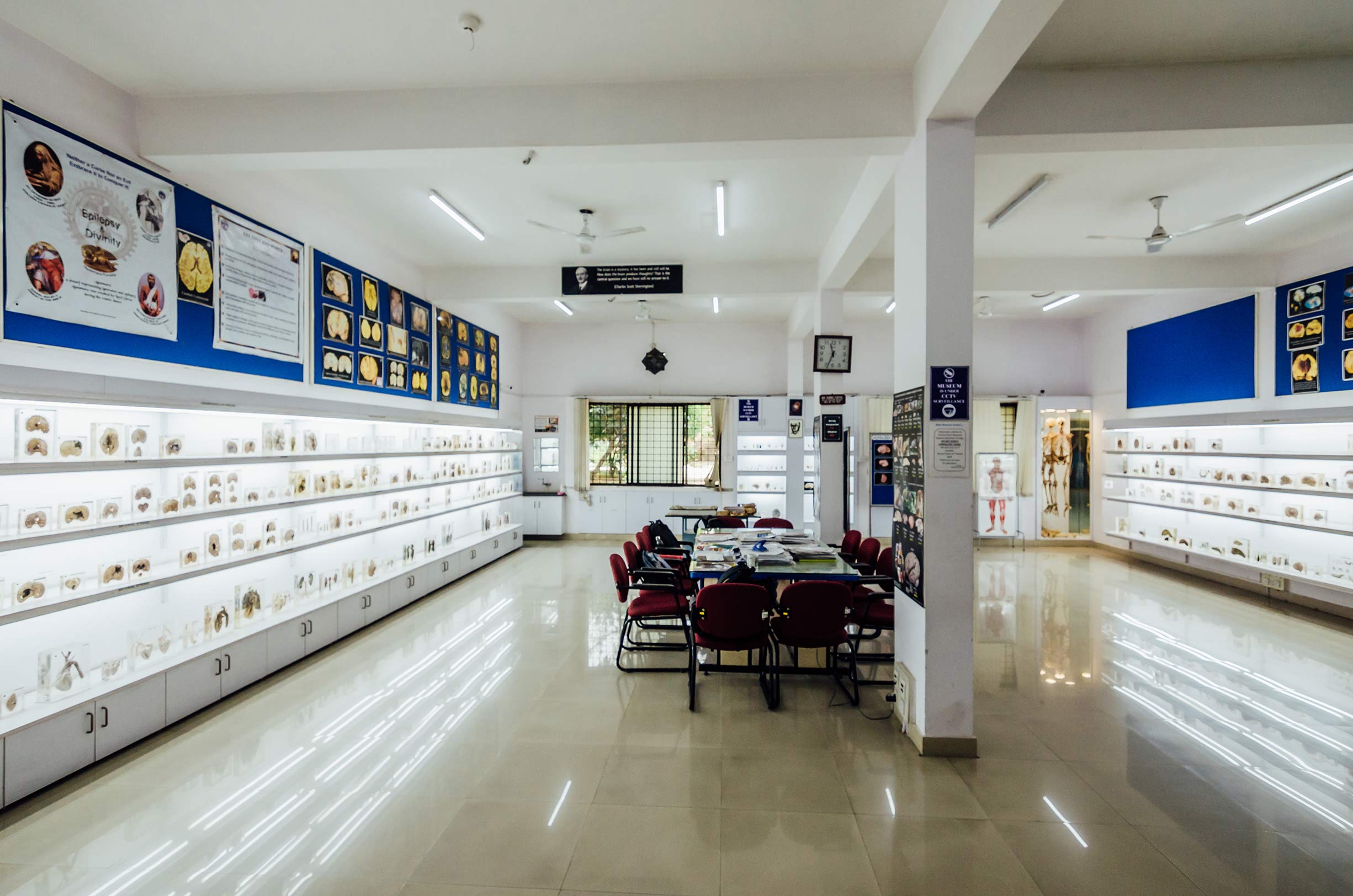 The museum also has brains of fetuses, which allows us to see how our brains are developed, and also, the museum also has those brains that did not develop properly due to a rare condition that is called "Anencephaly".
You will also see brains that suffered Alzheimer's disease, the Parkinson's disease, and Cerebral Palsy.
The museum also has brains of those people who died in accidents, which reminds us of how important it is to wear helmets.
A section is also made for those brains that suffered neuro-infections, like brains that had tapeworms, tapeworm eggs, and amoeba.
The people who lead the tour also encourages everyone to hold the brains and feel them.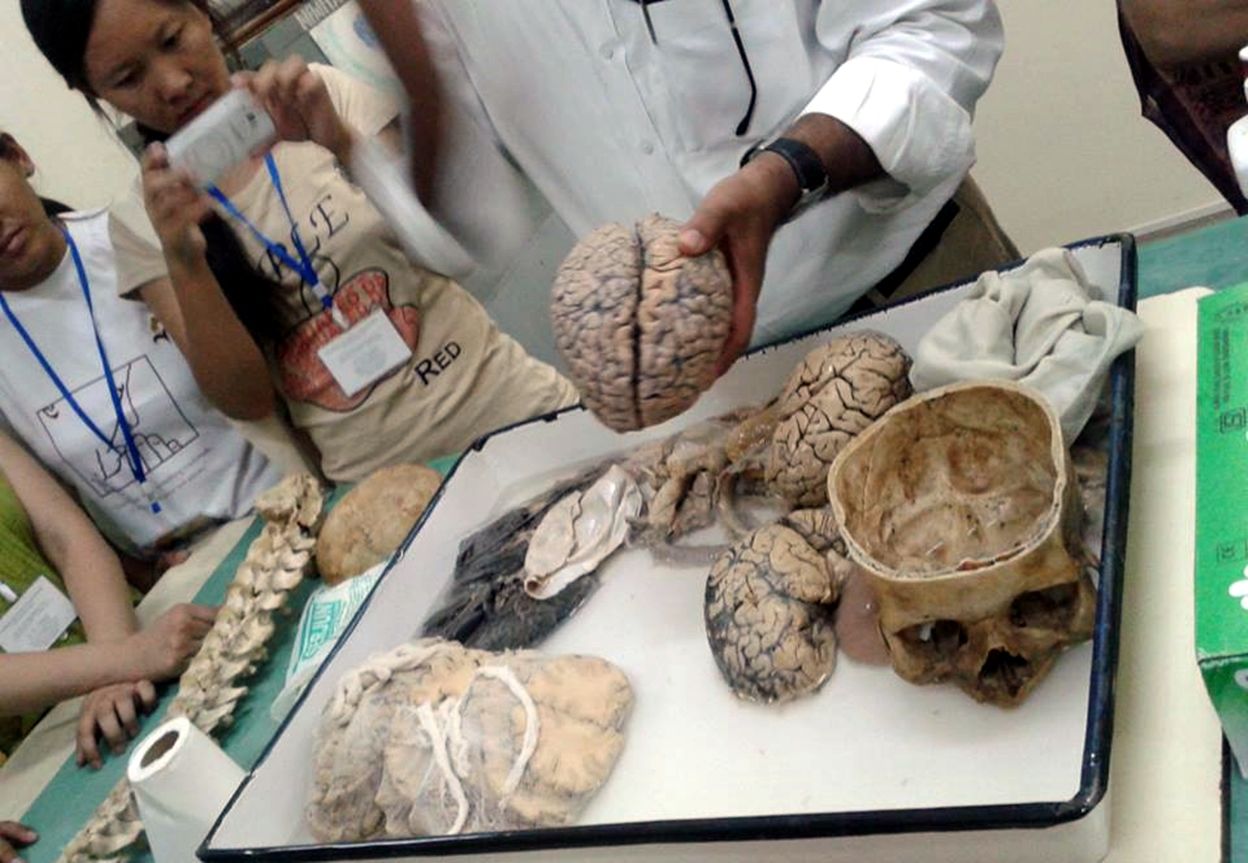 So when should you visit the NIMHANS Brain Museum?
Here are the schedules for the guided tours:
A guided tour is held every Wednesdays from 2:30 PM to 4:30 PM
2 Guided tours are held every Saturday from 10:30 AM to 1: PM and 2:30 PM to 4:30 PM
Note: All guided tours are restricted to only 40 people and there are no entree fees.
Here is the full address of the Brain Museum:
Address: Hosur Main Road, Sattar Layout, Lakkasandra, Laljinagar, Wilson Garden, Bengaluru, Karnataka 560029