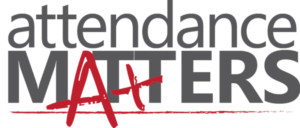 Please Use Attendance Management System (AMS): A Request To DU Affiliated Colleges
Please Use Attendance Management System (AMS): A Request To DU Affiliated Colleges. Yes, you read it right. Collegiate public central university, located in New Delhi – the University of Delhi (having an official website as www.du.ac.in) has directed almost all the affiliated colleges to use newly designed online attendance system.
This news about one of the most prestigious universities of the nation captured the headlines just after the observational reports of a parliamentary committee on higher education on "Not enough SC- ST teachers at DU" were in talks. To sit for DU exams and to qualify for next semester/ years, it is mandatory to have 66% attendance overall.
In case of offline attendance system, students were unable to track their percentages. Whereas now it is possible by using the system after going to the new section on the dashboard called "Attendance Management System (AMS)".
Unveiling the advantages of this system, DU vice-chancellor professor Yogesh Tyagi said in the press release statement on July 13, 2018, that "In order to bring transparency and primarily help students keep a track of their attendance, this system is being planned so that students don't fall short of attendance."
On the other side, the AMS system of DU university faced lots of criticism from teachers because they believe it is more for teachers and less for students. Faculty members say that to keep an eye on teacher and staff, Board of Delhi University has implemented AMS (Attendance Management System) online.
Along with this, a short negative impact is also seen in empty seats of Delhi University for admission to the M.Phil (master of philosophy) and PhD (Doctorate of Philosophy) under new rules of University Grant's Commission. As a result of which, this year, there is no SC, ST students in M.Phil and PhD courses.
Since, this decision was taken by the Board without statutory sanction from executive council members, Delhi University and academic council (University of Delhi) to curtail the existing problem of the students, thus systems faced a lot of criticism. Get remaining updates of Delhi University Admission, Cut Off List, Result and Time Table etc on ALLINDIAROUNDUP website from time to time.