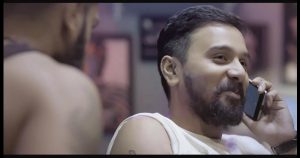 [WATCH VIDEO] This Man Was About To Take An Important Decision In His Life, Then He Received A Phone Call That Changed Everything
Commercial Advertisements these days has undergone epidemic changes. Despite being bluntly blabbering the purpose of selling products, a touch of emotion and wits has added the whole new colors to the ad film industry.
There is a well-known verse saying, "Men will be men", and this is valid for almost every man when it comes to the basic traits and ethics.
This advt from Rentomojo.com has proven it again clearly. This video conveys the nature of common 22-30 people, well understood as ambitious enough to city-hop or place-hop from time to time for better career opportunities and this trend isn't changing anytime soon. They don't feel the need to be committed to a place and at the same time are looking for better living standards and experiences obviously.
And when it breaks down to the present, what is the point in setting up the whole place every time you make a change? We are not asking to compromise on your living standards, but just to figure out how you can get what you want on your own terms.
In this advt, you can see a man is at a tattoo parlor getting his girlfriend's name inked on his arm but the next thing that happened will leave you in splits.
Watch the video below and check out what happened after he received a phone call: