Inji Iduppazhagi / Size Zero Movie Review, Rating & Story – Anushka Shetty, Arya, Sonal Chauhan
Anushka Shetty and Arya starring romantic comedy film 'Size Zero' released worldwide today i.e on 27th November. The film is directed by Prakash Kovelamudi & Produced by Prasad V Potluri under PVP Cinema. The film is a bilingual one and it's Tamil version titled 'Inji Iduppazhagi' also released on the same day. Sonal Chauhan, Prakash Raj, Urvashi & Brahmanandam are also playing important roles. Already first look posters and trailers impressed a lot and they got a tremendous response from viewers. Now have a look at Size Zero Movie complete Review, Rating, Storyline, Live updates from below.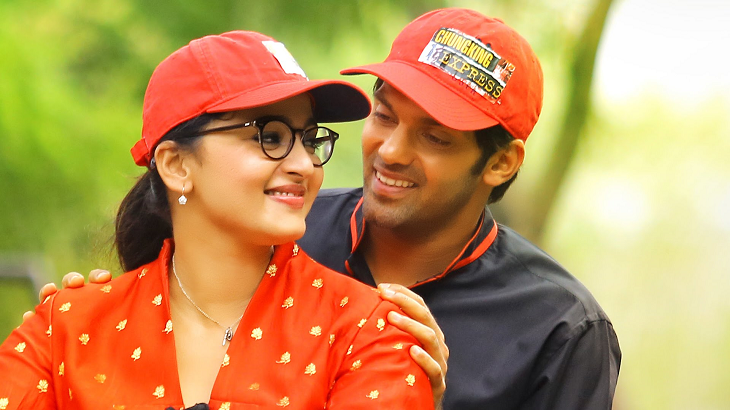 Size Zero Movie Cast & Crew:
Director: Prakash Kovelamudi
Starring:
Anushka Shetty
Arya
Sonal Chauhan
Producer: Prasad V Potluri
Music: MM Keeravani
Screenplay: Kanika Dhillon
Cast: Prakash Raj, Urvashi, Pavani Gangireddy, Brahmanandam, Gollapudi Maruti Rao, Master Bharath
Story: Kanika Dhillon
Cinematography: Nirav Shah
Editor: Prawin Pudi
Production company: PVP Cinema
Release Date: Nov 27, 2015
Duration: 2 hrs 11 mins
Genre: Comedy, Romance
Cameo appearances: Nagarjuna, Rana Daggubati, Jiiva of 'Rangam' fame, Hansika Motwani, Kajal Aggarwal, Tamannaah, Sri Divya, Revathi, Manchu Lakshmi, Bobby Simha
Size Zero Movie Story Line:
Sweety (Anushka Shetty) is a Food Loving Person with a huge personality. So, as the marriage culture in India, she was refused by many because of her huge structure. But Abhi (Arya) is an open-minded fellow, he treats Anushka normally. In his point of view, Size is not a matter to marry. This point will be noticed by Anushka, and she Fell in love with him.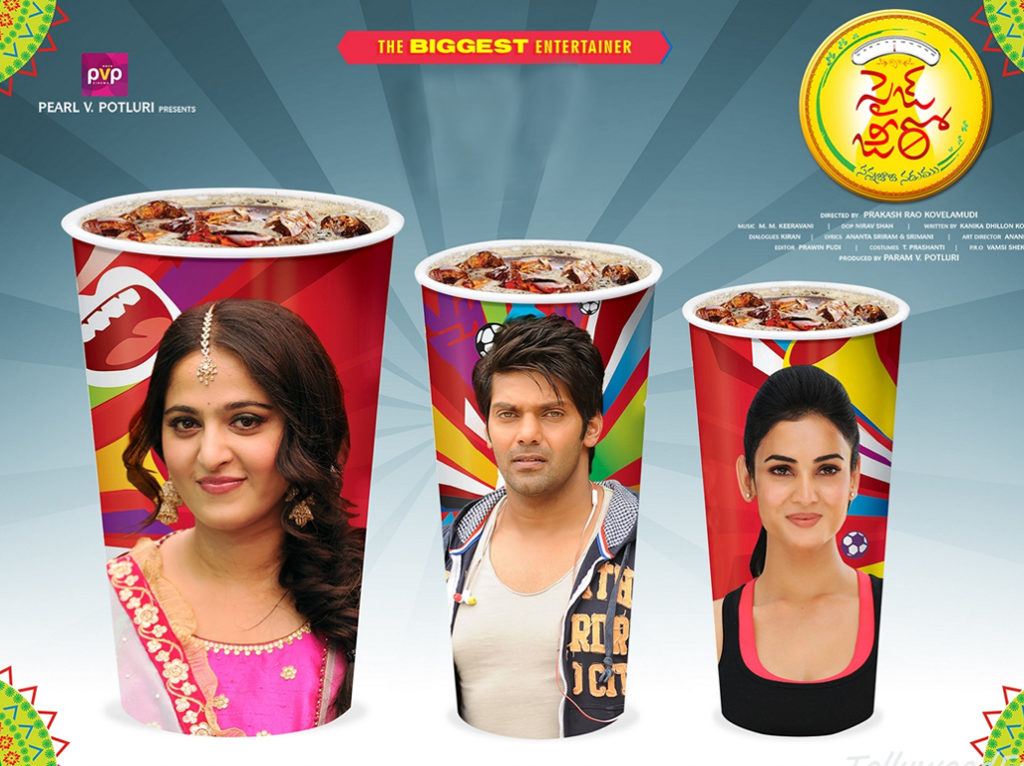 But Hero treats her as a best friend only. Then he will meet Simran (Sonal Chauhan), a very fit, good-looking and glamorous NRI who comes to India to work on a project with an NGO. With whom Arya fall in love Anushka or Sonal? Will Anushka marry Arya? forms the remaining plot.
Size Zero Movie complete Review:
The film has conveyed the issue of weight struggle in a beautiful and sensitive manner with Anushka & Arya in the lead roles. Anushka Shetty's comic timing in the film is commendable while her sweet expressions and smile will touch your heart too.
Nagarjuna, Rana Daggubati, Jiiva of 'Rangam' fame, Hansika Motwani, Kajal Aggarwal, Tamannaah, Sri Divya, Revathi, Manchu Lakshmi, Bobby Simha etc played cameos in this film. The professional relationship between PVP and friendship with Arya and Anushka is the main reason behind the cameos of these actors.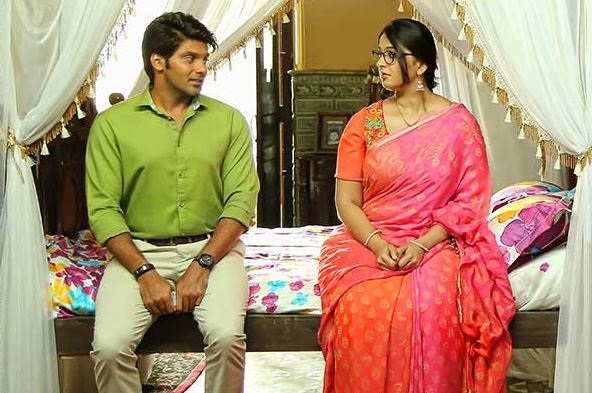 Size Zero focuses on the theme of being figure-conscious. In a funny script, the advantages and disadvantages of obesity are highlighted in such a way that audiences will realize that being happy is more important than zero size. Surely Anushka's work is highly commendable and the actress also hopes that the audience connects to Soundarya aka Sweety.
Arya's chemistry with Anushka is impressive and he has done a clean job by justifying his role. Sonal Chauhan walks off with the film in her small role. Music and background score of Keeravani is not that impressive. Lack of emotions and forced comedy fail to hold the attention of the audience. Climax of the film also fails to create any curiosity.
Reasons to Watch Size Zero Movie:
Anushka's new getup with huge weight
Unique story
Music by MM.Keeravani
Plus Points:
Anushka's awesome performance
Light Comedy
Dialogues
Minus Points:
Slow narration
Screenplay
Unwanted scenes
Music
All India Roundup Rating:
2.75/5
Verdict: On the whole, Size Zero is a film which has some interesting moments going its way. You can easily give this film a shot for Anuhska's stunning performance and some feel good moments. One time watchable movie!