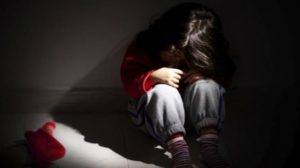 2 Teenagers Arrested In Fatehpur, Uttar Pradesh For Raping 5-Year-Old Girl
Uttar Pradesh: The Fatehpur Police arrested 2 boys for raping a 5-year-old girl on August 17, 2019 (Saturday).
Abhishek Tiwari, the Circle Officer of the Bindki Police, said that the 2 boys brought the 5-year-old girl to a secluded area in Bindki and was raped.
Also Read: 14-Year-Old British Girl Raped In Corfu While On Holiday
The 5-year-old girl returned back to their home a day after.
She narrated the incident to her parents and she was brought to a police station.
The police registered a rape case against the 2 boys on August 18, 2019.
A medical examination was done on the 5-year-old girl and it confirmed that she was raped.
Earlier, the Uttar Pradesh police arrested 5 people, which includes the mother, the brother, and the husband of a teenage girl after she was forced into prostitution and was raped by her own brother.
The girl claims she was raped by her own brother and was forced into prostitution by her own mother.
The Mankhurd Police said that the mother of the girl forced her to marry a man when her daughter was still young and forced her into prostitution when she decided to leave her husband.
The teenage girl also went to seek help from her brother, and instead of helping her, her own brother decided to rape her and threatened to kill her with a sword if she told anyone about the rape.
According to the latest data that was released by the Indian Government, a child is sexually abused every 15 minutes.
In 2016, 106,958 crimes were recorded against children, and out of those numbers, 36,022 cases were recorded under the Pocso (Protection of Children from Sexual Offences) Act.