60 Kerala Fishermen Free Endangered Whale Shark After It Got Caught In Their Fishing Net
Good job everyone, good job!
Fishermen in Kerala, India, worked together and freed an endangered whale shark that got caught in a fishing net.
It was reported that around 60 fishermen in the Thiruvananthapuram area of Kerala worked together on Friday this week to release an endangered Whale Shark that got caught in their fishing net.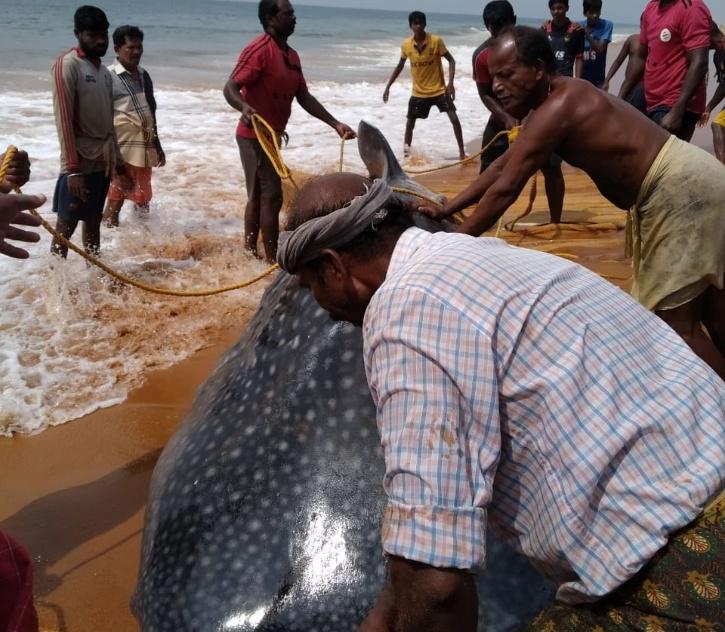 The farmers made sure that the whale was released back to the wild.
The incident happened after a cyclone warning was issued by the government.
The fishermen said that they could not venture out into the deep sea and some of them were just fishing near the coast.
As they were fishing, the Whale Shark got caught in their net.
After realizing that it got caught in their net, the fishermen worked together and made sure that the large fish was released back into the sea.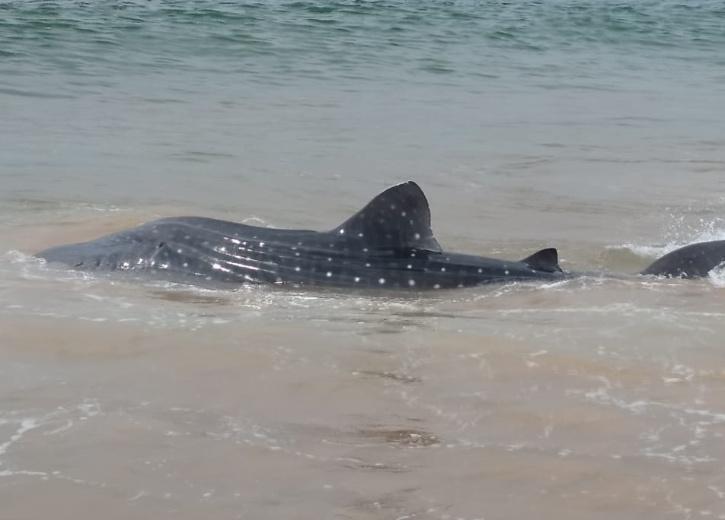 Ajith Shangmukham, the man that shared the video on the internet, said that there were around 60 fishermen working together.
During an interview with NDTV News, Ajith said:
There were around 60 fishermen who made a lot of effort to free the Whale Shark. Initially, they thought the shark would not be able to swim back, but after two efforts the Whale Shark made its way into the sea. When I reached the spot, the shark had started swimming back. It was a very special moment for all of us who witnessed it.
It only took a couple of minutes to release the shark back to the waters.
Ajith confirmed this and said that the 60 fishermen worked together to tear their net open.
Shaji Jose, a Range Officer, released a statement about the incident to NDTV, where they said:
The Whale Shark is an endangered species. We have spoken to the fishermen and have congratulated them on their gesture. The forest department will also be rewarding them to appreciate and encourage them to rescue animals that get stuck in their nets.
Such a good act by the fishermen!
What are your thoughts about what the fishermen did? Let us know what you think about this by leaving a comment in the comments section!