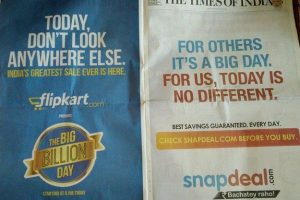 Flipkart Big Billion Day Trolls And Comments Funny Memes and Jokes
Flipkart has been running high since last week with it's announcement of the 'Big Billion Day'. Yesterday Flipkart is having it's Big Billion Day sale where they promised the items will have more than 90% discounts. But no where we are seeing that much discount. Some item such as mobiles and flash drives are sold for Rs. 1 but they are always out of stock. Even the website is crashing most of the times. It was a move to sideline all other e-commerce websites, a move to establish who the Big Daddy was in the Indian E-commerce Space, but the day hasn't been as smooth as they'd thought. Snapdeal, this morning trolled them, with a full size ad in TOI saying that "For other's it's a big day, for us, today is no different. Check Snapdeal.com before you buy". A big Troll for Flipkart Big Billion Day.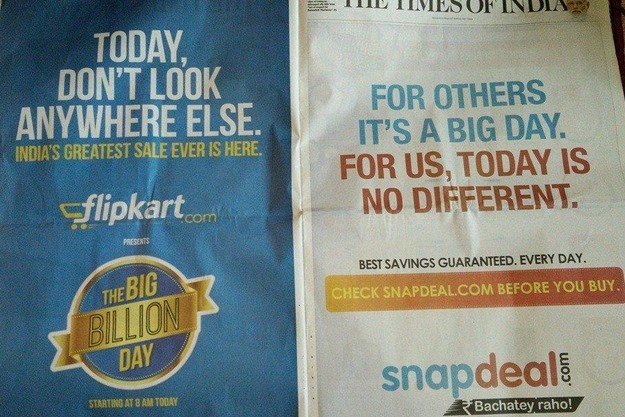 Flipkart Big Billion Day:
Flipkart Billion Day 2014!! Well this was called the biggest Sale ever but it turned out to be something many of you might have not expected. The Billion Day Turned out to be a Flopkart Billion Day. In this post we have brought youthe best Memes Jokes of Flipkart Billion Day, Best Trolls of Fraudkart FlopKart billion day and even Some Flipkart Billion Day Memes!!We also heard Flipkart is offering an offer sale on 6th and 12th December for Flipkart App Customers and they named it as Flipkart App Day Offer Sale. Lets see how many customers will get satisfied with this Day.
Flipkart Billion Day Memes: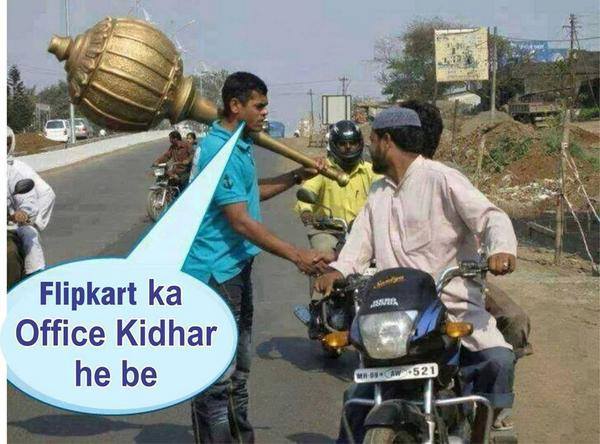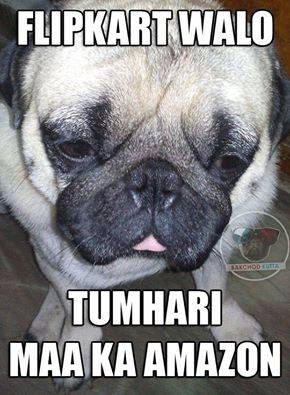 To Avail Flipkart App Day Offers: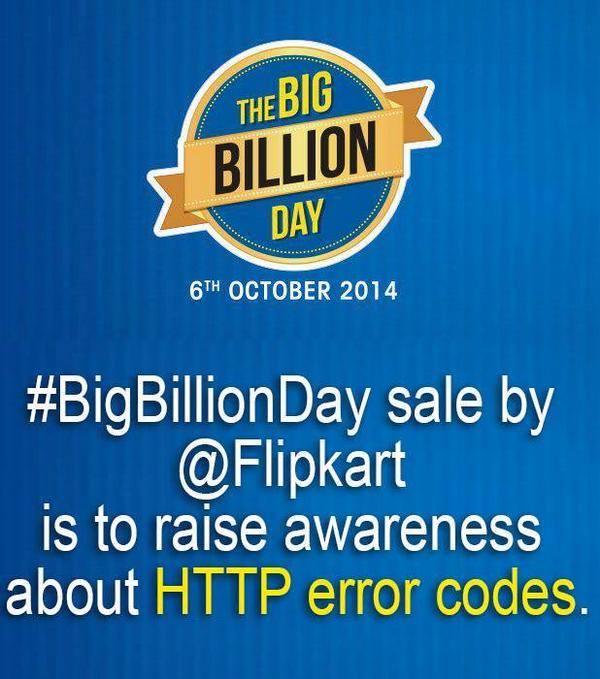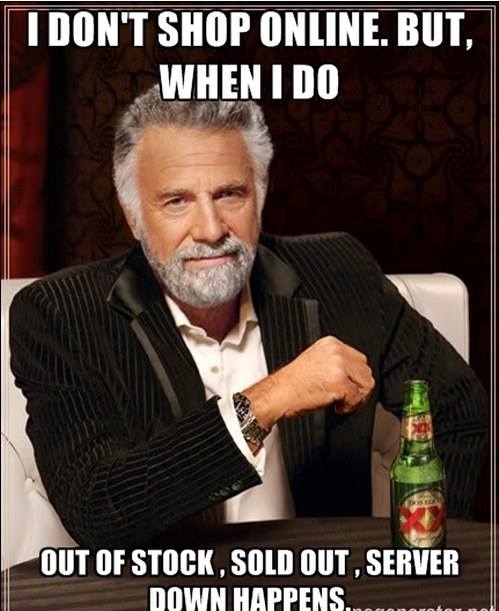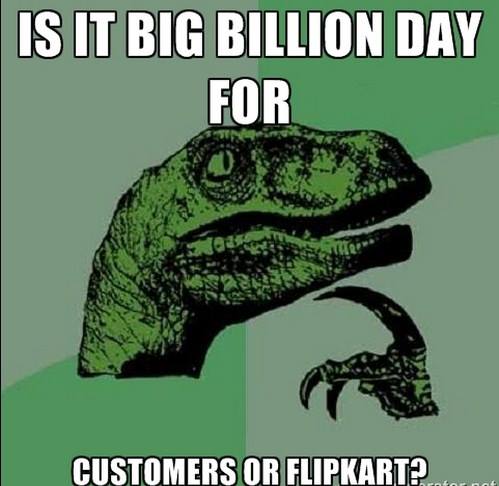 Flipkart Big Billion Day Memes: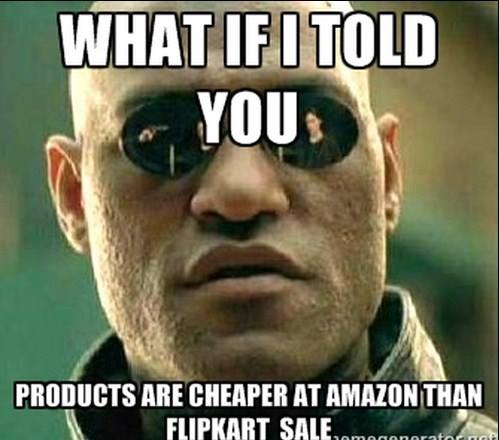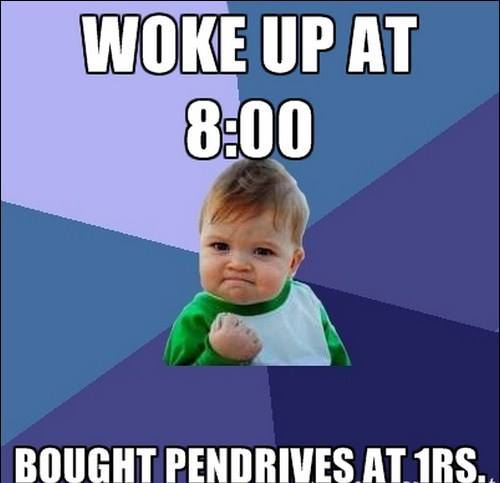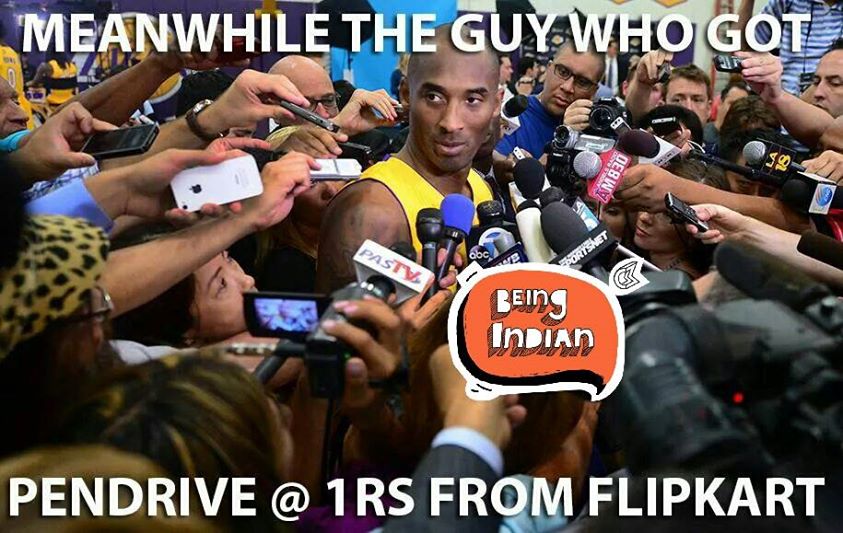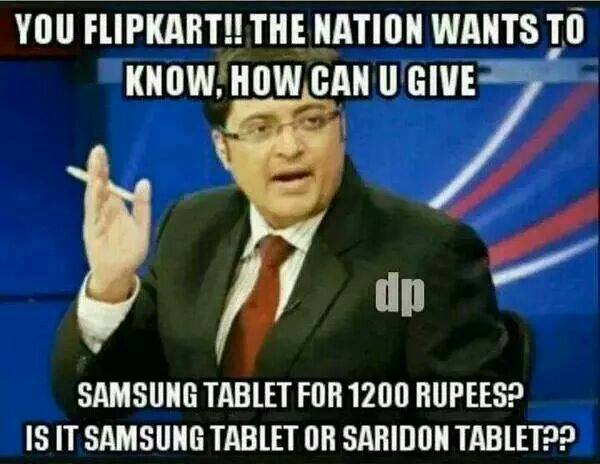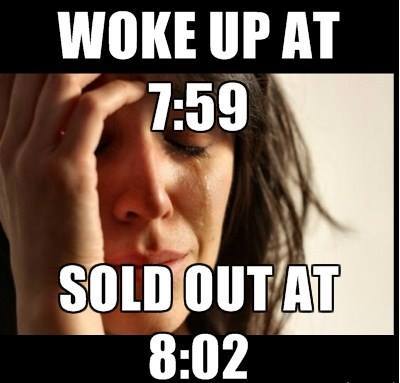 Flipkart Comments on Facebook:
Meanwhile there are some funny comments on Flipkart Big Billion Day lol
flipkart.com Today made 600 crore within 10 hours, it was the big day for flipkart but on this positive mood following points flipkart spoiled customer satisfactions
1. No return and only replacement
2. Products out of stock
3. Automatically log out the existing users
4. Not able to login
5. http Page errors
6. Server down
7. Fishy price cards, some prices were higher than previous day.
Finally, I think they should be promoted stock clearance day not big billion day disappointed for this day… But, hats off no Indian e-commerce site done this before, highest sales ever in a day…..Now expecting smooth purchase morning.. lol 😛
Facts About Flipkart Big Billion Day:
A few facts about flipkart.com's ?#?BigBillionDay?
1. They achieved their $100M (>615 Crore) target in 10 hours.
2. Only 100 units were available for each smartphone/tab Steal Deal with 10 Lakh customers trying to get it.
3. All their statements are still positive with no hint of apology.
4. Flipkart auto-cancelled many orders, just to save their ass
For the fun part:
1. Snapdeal trolled Flipkart with their newspaper ad.
2. Amazon India trolled Flipkart buying BigBillionDay.com and directing it to Amazon.in.
3. Flipkart made about 500 of their customers happy and made >5 Lakh unhappy. Bad Marketing move, Flipkart.
4. Flipkart has such bad coders, one could cancel the order using Inspect Element. Plus, main website and Affiliate login had issues prevent most of the people from logging into their accounts.
Evil part:
1. The price of Karbonn Smart A51+ in flipkart.com was 3.1K and the original price was shown as 3.9K.. Today the selling price is shown as 2.8K while the original price is 4.9K
2. Pendrive which costed 550 INR was increased to 1K, and then they gave a 50% off, that means 50 INR profil people got.
3. Amazon India is selling iPhone 5S 16 GB Space Grey for 41,796. But on flipkart, it is priced at 49,990. So, where the hell is discount.
4.Flipkart has such bad coders, one could cancel the order using Inspect Element. Plus, main website and Affiliate login had issues prevent most of the people from logging into their accounts.
These are just three examples, also in case of Macbook Flipkart is just a fun. We showcased that on Igadgetsworld, though a lot of blind flipart followers are there who know shit about e-commerce and come to debate about it, we think it's our moral duty as marketing affiliates/tech bloggers.
Share this, until it reaches them. ?#?FlopKart? ?#?BigFlopDay?