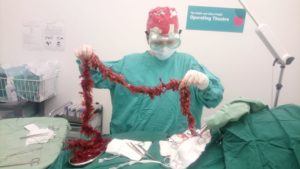 Great Dane Goes Through Life-Saving Surgery After Swallowing 3ft Of Red Christmas Tinsel 
A great dane has gone through a life-saving surgery after swallowing 3ft of red Christmas tinsel.
Dexter, the great dane, ate the red Christmas tinsel thinking that it was food.
The owners only realized that the dog had consumed the red tinsel after the Christmas decor went missing.
The dog was rushed to the vet.
An x-ray that was carried out by the vets showed the red tinsel inside the dog.
The staff at the PDSA Clinic in Margate, Kent, rushed the dog straight into the emergency surgery to save the life of the dog. 
The 3ft red tinsel was pulled out from the stomach of the dog in one long piece.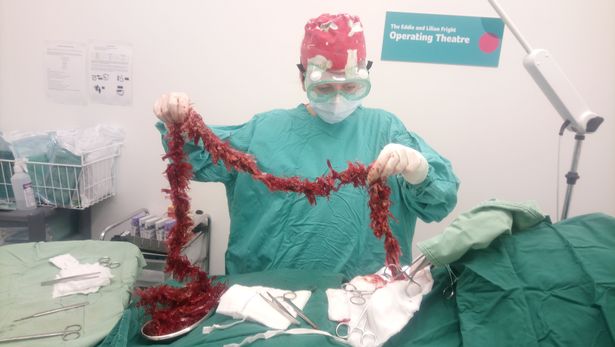 The dog is currently recovering at their own house after the surgery was done to save their life. 
Kate Milroy, a veterinarian that carried out the surgery, released a statement about the incident.
The statement reads:
Dexter needed to be taken straight in for emergency surgery, it was clearly causing a blockage and would be fatal if we didn't remove it as soon as possible. There's always some risk with any kind of operation, but thanks to Dexter's owner noticing the early signs of problems we were hopeful it would be straightforward. I was very surprised when I managed to pull the tinsel out all in one piece though.
Paul Noakes, the 56-year-old owner of the great dane, said that this is not the first time this had happened.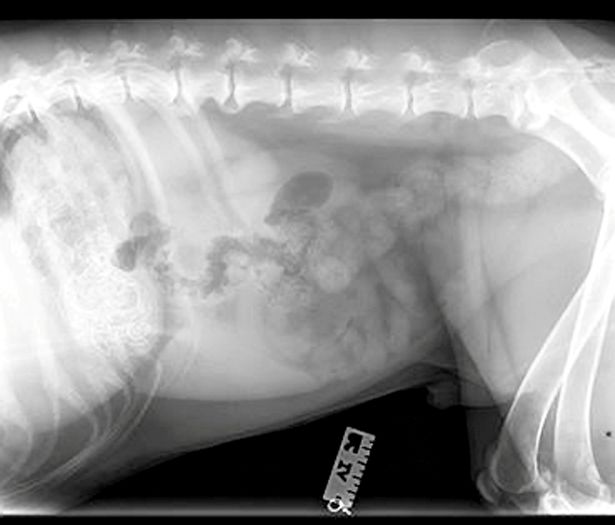 When Dexter, the dog, was just small, he used to eat Christmas decorations for food.
Paul added: 
When he was younger he used to eat sofas and carpets, and two years ago at Christmas, he ate tinsel, although we didn't know straight away. He wasn't ill at all, and the first we knew was when it started coming out in pieces at both ends.
Mitch, the 15-year-old son of Paul, was the one that realized the missing tinsel that was wrapped around the mantelpiece was missing.
Thanks to their fast realization, the life of the dog were saved. 
The surgery was deemed successful by the doctors.