India To Buy 100 Fighter Jets For About 15 Billion Dollars In World's Largest Ever Such Deal
New Delhi: India's already old navy assets had compelled it to buy new fighter jets, amid the threats its faces from its neighbors. For this India is aiming to get 100 new fighter jets, the Air Force said in a request for Information on Friday. The total cost of the deal is expected to cost upwards of Rs. 100,000 crores or about 15 billion dollars. This makes the deal world's largest one for the fighter jets.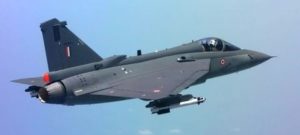 The Air Force has laid down multiple parameters in the Request for Information on the basis of which it will evaluate various fighter jets. Sweden's SAAB, Lockheed Martin and Boeing of the United States, Dassault of France, MiG from Russia and the European consortium Eurofighter are expected to complete.
The Air Force has said "85 per cent will have to be made in India by a Strategic Partner/Indian Production Agency". The condition for delivery has been laid down with the first one to be done within three years of signing of contract. The request for information is open until July, according to the notice by the Air Force.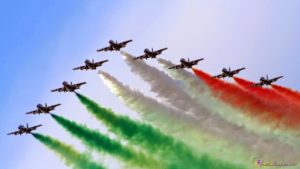 The introduction of new process to buy jets effectively will replace the still-born Medium Multi role Combat aircraft (MMRCA) deal which was ultimately scrapped by the Indian Air Force when the government entered into a direct deal with France to acquire 36 Rafale jets. But according to the IAF sources, the process to get these jets "is moving fast". It will still take years before the entire process of trials and price negotiations can be completed.
As per the rules laid in the Request for Information, it is very straightforward that the Air Force cannot be taken for a ride over the issue of technology or the capability that it wants to acquire. The new jets need to be equipped with art avionics, ideally "fly in excess of 10 hour with Air to Air Refuelling (AAR), and be able to operate from high-altitude air-fields such as Leh".
This all set aside, India is also interested in Gallium Nitrade (GaN) based technology currently being used in the electronically scanned phased array radar of the fighter. The radar must ideally "have the capability to carry out simultaneous Air-to-Air and Air-to-Surface operation," in other words, should have the ability to detect, track and possibly launch weapons almost simultaneously against several targets in the air and on the ground.
The news comes after a recent disclosure by  the military that many of its equipment and weapons are very old and needs to be replaced. There was an uproar among the political sphere as well as public circles over the issue.
You May Also Read: With China And Pakistan In The View, IAF Plans For Major Military Drills