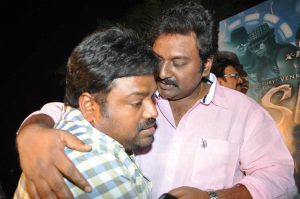 V.V.Vinayak And Puri Jaganadh To Assist Meher Ramesh….
The serials flops in the Tollywoood film industry had made Meher Rmaesh a tough time. His previous movies like Shakti, Billa, Kantri and Shadow where treated as big films while there performance was poor at theaters and Box Office which resulted the movies as flops. There were huge expectation son Shakti and Shadow yet they were not appreciated by the huge audience nevertheless the fans of the leading heroes in these movies where seen in theaters.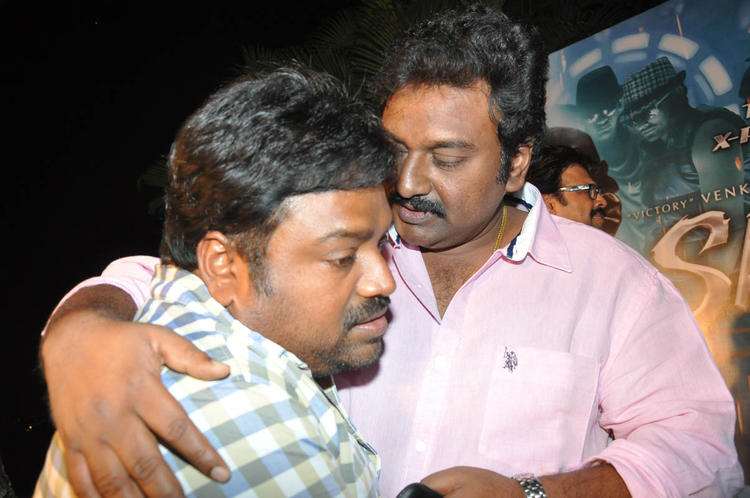 The most tending news from the filmnagar is that Meher Ramesh is back of V.V.Vinayak and Puri Jaganath for one more chance to work on it and to prove himself as a director. A couple of days Meher Ramesh was seen with Co –Director  in tollywood V.V.Vinayak at RTC X roads during the premier show  'Alladu Seenu'. Vinayak is having a great time and he is enjoying the success of Alludu seenu which was his recent movie. Film sources confirm that Meher Ramesh is back of V.V.Vinayak and Puri Jaganadh for  next chance to prove himself as a director.
If we look back and examine the movies which Meher Ramesh directed he laid more importance to style and x factors while many film loving people and critics are suggesting that it would be far better if he gives importance to the content too which would have yielded him good success as many directors in the tollywood film industry.
The disaster movie directed by Meher Ramesh pictured on Victory Venkatesh 'Shadow' had made him to lose working with Gopichand and Mass Raja Raviteja. Meher Ramesh managed to get four chances despite flops and it would be of no shock that he manages to get a fifth chance too. It all depends on V.V.Vinayak and  Puri Jaganadh who are being convinced by Meher Ramesh to get one more attempt. All we can do is that to wish them all a good luck and to get entertained with their films.