Wildlife Rangers Capture Monster 350 Kilogram Crocodile Lurking In Popular Australian Tourist Destination
Wildlife rangers captured a monster crocodile at a popular tourist destination in the Northern Territory, and images of the capture just show how massive the croc is.
The crocodile that wildlife rangers captured is 4.4 meters long and weighed in at 350 kilograms.
It was captured in the Flora River Nature Park, 120 kilometers south of Katherine in the Northern Territory, on Friday.
Katherine Senior Wildlife Ranger John Burke said that the reptile was caught in a spot that visitors frequently walked pass by.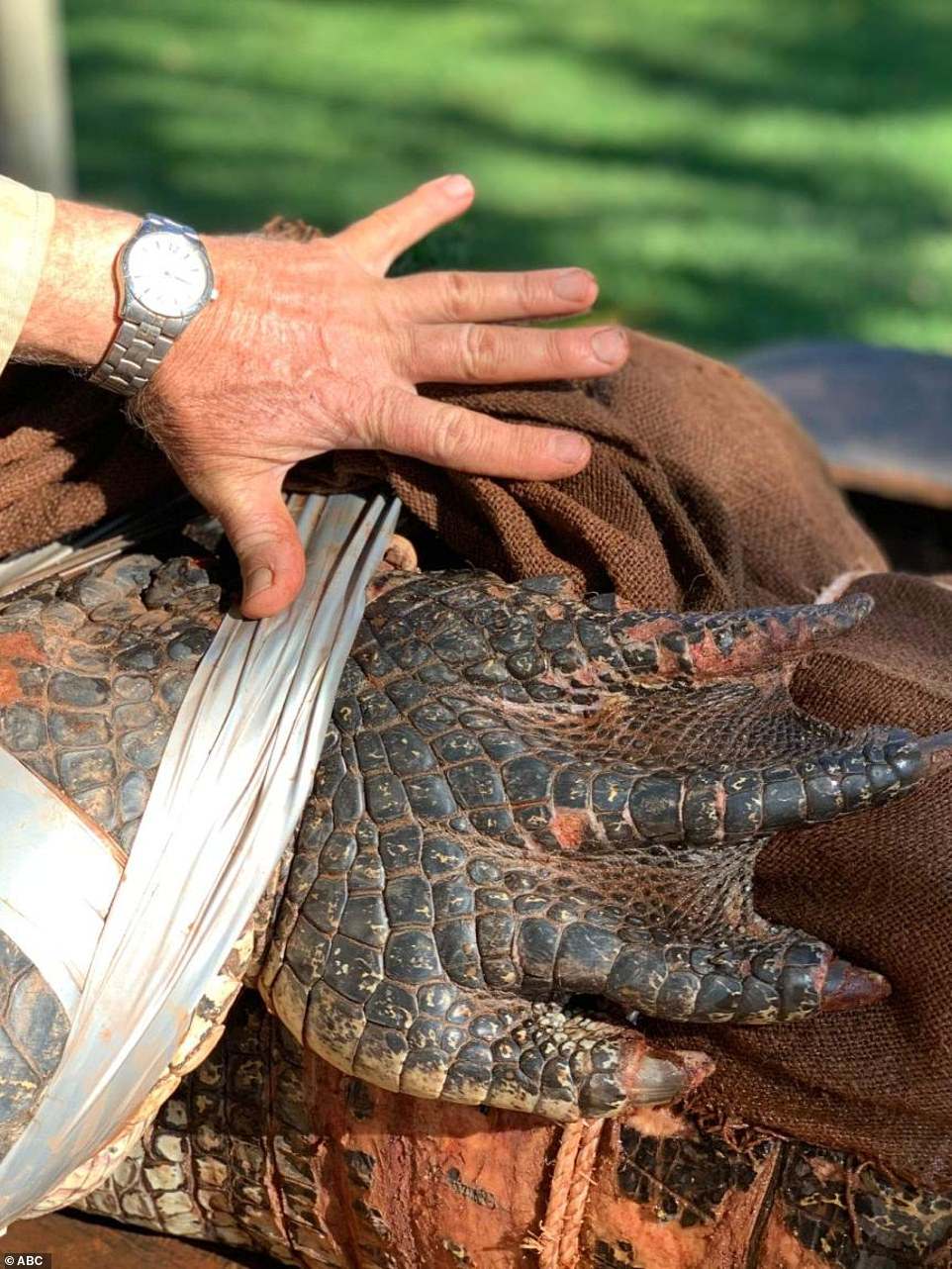 Burke said that tourists walk down to the river where they found the massive croc.
There is no larger crocodile in the Flora River.
The crocodile was tied down, blindfolded, and blanketed on an extended car trailer when authorities saved the crocodile.
The crocodile was brought to a crocodile farm to become part of a breeding program.
Farmed crocodiles are allowed to be killed for meat and leather, which is used on bags and many other things.
Because of the weather warming up, cold-blooded reptiles are becoming more active everywhere.
Burke explained:
They're moving into the breeding season as well, and the rivers are low and they're out looking for mates, particularly the big males.
This is not the first time something this big has been captured in the area.
3 years ago, a 4.71 crocodile was captured 2 hours north-east in the Katherine River, a river close to the sea.
Burke said that the crocodiles are trapped in large cages that are baited with wild pigs and other meats that are submerged in waterways.