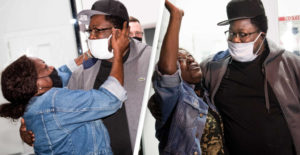 Black Man Exonerated After Spending 15 Years In Jail For Murder Crime He Never Committed
A man that was wrongfully convicted of a 1998 murder case has been released from jail after 15 years thanks to witnessing testimony and new evidence that cleared him of the crime.
Joseph Webster stood trial for the murder of Leroy Owens in 2006 when a jury found him guilty within hours of starting deliberations in part because witness testimony identified him as the killer.
Joseph, who is now 41 years old, was sentenced to life in prison for a crime that he had never committed.
A decade after his conviction, a new unit that is designed to review cases that may have ended in wrongful convictions found flaws in the trial of Webster.
Daniel Horwit, the lawyer of Joseph, launched his own investigation and applied for a review from the Davidson County District Attorney's Conviction Review Unity.
New Evidence and witness testimony came to light and after 4 long years after the investigation was launched, the DA's Office announced that they no longer have evidence in the conviction of Joseph.
They also recommended to a judge that Joseph's conviction to be vacated and the charges that he was given to him will be dismissed.
On November 10, 2 020, he was released.
Joseph was indicted on the murder charge while in custody for a lesser conviction and as a result he spent 2 decades in jail.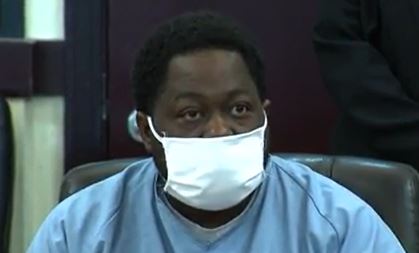 During an interview with the press, Joseph said that he was happy after his conviction overturned.
Joseph was interviewed by WSMV, an NBC News affiliate, where he said: "The hard part is over with and now I've just got to deal with this part, and that's the best part of it."
After being released from prison, Joseph went straight to the house of his mother in order to have his first home-cooked meal in almost 2 decades.
He ate meatloaf, cornbread, turnip greens, and macaroni and cheese.
Joseph was arrested by the authorities after 2 men chased down Owens and bludgeoned him to death with a cinderblock.
Witnesses identified 2 black men as the main assailants.
Joseph was picked from a photo lineup as being one of the suspects.
The exoneration of Joseph is the first-ever in the history of Nashville.
The Davidson County Conviction Review Unit was established in 2016.
Go enjoy your life Joseph, you deserver every happiness in the world!