Revealed! Here Is The List of Top 5 Air Purifiers in India
Air pollution is a grave issue in India, and it is only rising with each passing day. According to a report by World Health Organization, India has 15 out of 20 most polluted cities in the world. The worst part is that indoor air quality is found to be worse than outdoors because of incomplete combustion, poor ventilation, electrical appliances which release toxic gases like formaldehyde, trichloroethylene, benzene, and other gases in concentrated forms. This reduces air quality significantly which has an adverse effect on the health.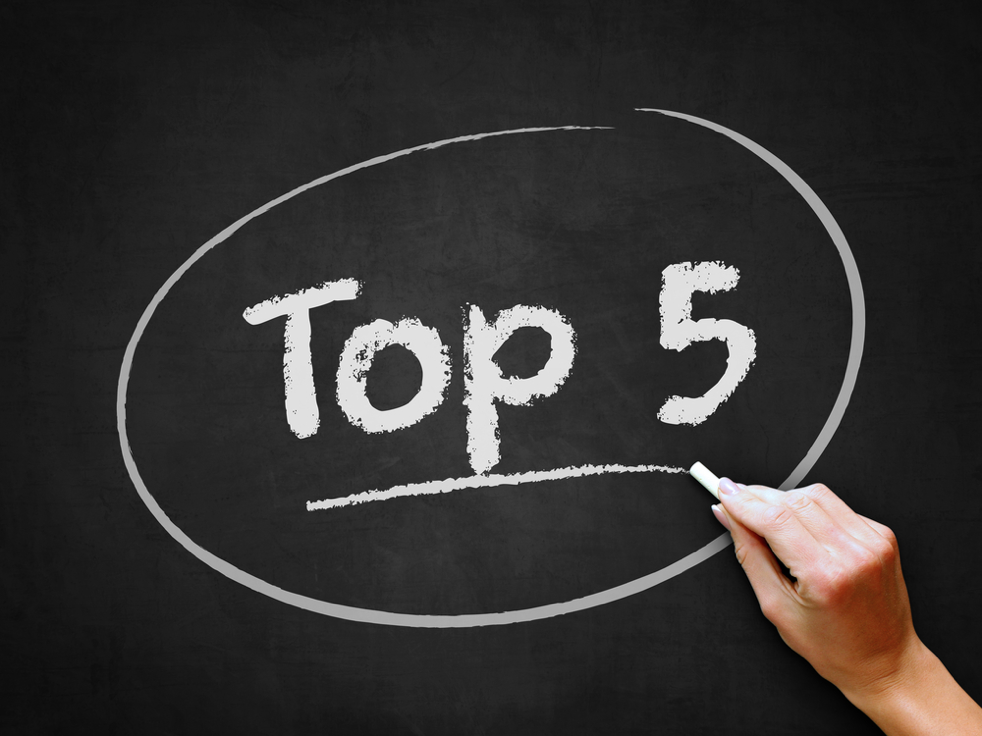 Children and elders are particularly prone to poor air quality which can lead to lung diseases, allergies, and even heart condition to some extent. Today, with the advent of air purifiers in the market, the issue of poor air quality inside homes can be controlled. Air Purifiers are used to improve air quality by removing ultra-fine particles, dust, pollen, bacteria and other fine irritants.
With so many air purifiers out in the market, here's a list of top 5 air purifiers in India
KENT Alps
A trusted healthcare brand, KENT is already known for its number of products in the industry. KENT Alps ranks on top of our list for many reasons. It is a powerful air purifier which comes with an ionizer and uses Japan's HEPA technology. It effectively removes up to 99% of particles from the air, by employing its three-stage mechanism viz. Impact, Interception, and Diffusion to trap pollutants such as dust mites, pollens, and other irritants. Suitable for room sizes of up to 43 square-meter, KENT Alps has a high CADR (Clean Air Delivery Rate) of 400 m3/hour that helps in removing indoor air pollutants to make your home fresh and free of contaminants. KENT Alps can be effectively used inside the bedroom, living room, small halls, and medium office rooms. This product by KENT is highly effective against pollutants such as PM 2.5 and SPM (Suspended Particulate Matter) which dominate the indoor areas.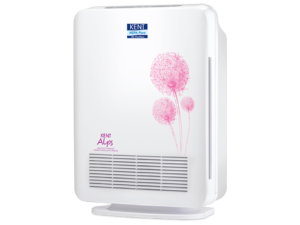 Pros
Value for Money
HEPA (High-Efficiency Particulate Arrestor) dust collection Japanese Technology
High CADR (Clean Air Delivery Rate) of 400 m3/hour
3-layer purification
Activated carbon filter which removes odour
Intelligent Air Quality Monitoring with LED Display (Air Quality Indicator)
Silent operation with no noise
Filter change indicator
8-hour timer with auto off function
Child lock technology
Inbuilt Ionizer
Cons
Ionizer might not be suitable for people with respiratory issues
Honeywell Air Touch HAC35M1101G
Honeywell is a good air purifier that works as it is advertised. It has a multi-layer air filtration which covers around 41 square meters of the area. The HAC35M1101G comes with a pre-filter, HEPA filter, and HiSiv filter. These filters effectively remove PM 2.5 and have a longer shelf life. CADR is rated at 300 m3/hour which is less than KENT Alps.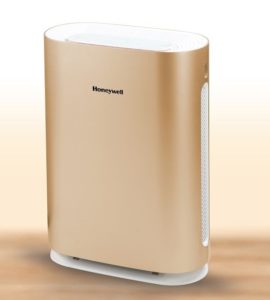 Pros
Available in assorted colors
Low power consumption
Sleep mode and touch controls
3-layer purification
Air quality indicator
Cons
No child lock technology
Not ideal for humid conditions
KENT Aura
Another offering from KENT that has made to the top 5 lists! KENT Aura is perfect for medium and small sized rooms, especially where kids are involved. It is a smaller version of KENT Alps and works similarly except it is suited for small rooms. It also has a one-touch child lock which makes it safe to use around children. The in-built sensors display the air quality while the 3-stage technology helps catch and trap pollutants easily. It also has an activated charcoal filter that absorbs odour and makes the air fresh.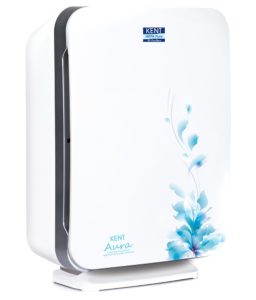 Pros
CADR: 180 m3/hour (ideal for small rooms)
Anti-bacterial HEPA filters
Carbon Filter to Remove Odor
Child Lock Technology
Easy to operate with air quality indicator
Auto-off function
Cons
Ionizer might not be suitable for people with respiratory issues
Philips AC4025/10
Philips is a well-known brand with a range of products in various categories. When it comes to air purifiers, the Philips AC4025/10 is a popular choice. It comes with a dedicated sleep mode with 1-4-8 timer option.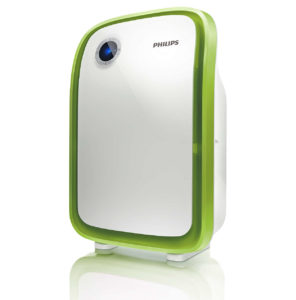 Pros
Light Weight
Low Noise
Sleep mode
Cons
Low CADR of 147 m3/hour
No Ionizer
No Air Quality Indicator
Blueair Classic 480i
The most expensive product on this list, Blueair Classic 480i is ideal for rooms up to 40 square meters. Blueair Classic 480i will filter the air in your room with its CADR of 476 m3/hour. This air purifier comes with HEPA Silent Technology by Blueair which removes airborne pollutants. At around 14 kg, this is the heaviest air purifier among the ones listed above. It comes with Wi-Fi connectivity and can be paired with your smartphone.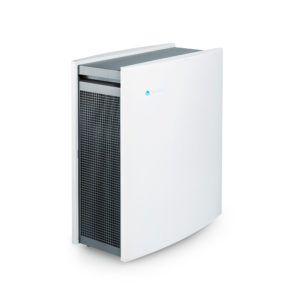 Pros
Blueair HEPASilent Technology
Wi-Fi enabled
Child Lock
Air Quality Monitor
Blueair Friend App
Cons
Not a Value for Money proposition
When buying an air purifier consider things that will have an immediate effect on your health. Consider the stages of filtration, level of noise, ionizer, maintenance, repairs, replacement parts, features, CADR level, HEPA filtration and more. Buy an air purifier from an established brand and consider the area where you will be using the product.