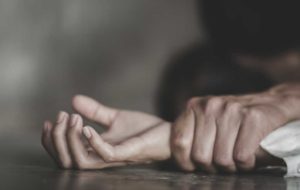 16-Year-Old Girl Raped In A Hospital In Mathura, India
Mathura, Uttar Pradesh: A teen was reportedly raped by a worker of a hospital in Mathura, Uttar Pradesh.
The brother of the 16-year-old girl registered a complaint against a compounder of the hospital, who reportedly raped the teen.
Shyam Sundar, the compounder, was not arrested by the police as they could not take the statement of the girl.
The 16-year-old is still admitted to a hospital in Jaipur, said Inspector SR Gautam.
Gaurav Bhardwaj and Pankaj, 2 doctors at the hospital, were also named in the charge-sheet.
Dr. Pankaj said they have filed a counter FIR against the brother and the girl alleging that the staff of the hotel was assaulted.
A doctor at the hospital said the allegations were made to defame the hospital.
Dr. Gaurav Bhardwaj said, "The police were called by me, CCTV footage has also been provided by me."
The doctors at the hospital said the 16-year-old girl was admitted to their general ward unit, where other patients were present.
The doctors questioned the authorities about the allegations and added that their staff was assaulted by the family members of the girl.