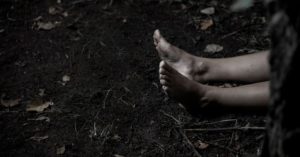 35-Year-Old Woman Gang-Raped By 2 Jail Wardens In Madhya Pradesh
Madhya Pradesh, India: A 35-year-old Dalit woman was reportedly raped by 4 men, which includes 2 wardens of the Sarangpur Sub-Jail, in Rajgarh district on November 1, 2019.
Preliminary investigations revealed that the 35-year-old woman was told that her husband became ill.
The woman told the warden of the jail that she won't be able to visit the jail as she had no means of transport available.
Ramchandra Gurjar called the woman and offered her a ride to the sub-jail.
Premlata Khatri, the in-charge of the Salsalai Police Station, said that the woman was raped on the way to the jail.
Around 8 pm on November 1, 2019, the 35-year-old woman was being accompanied by Ramchandra went to Kithor ki Baldi, which is a town located on the way to Sarangpur, when the jail warden joined them.
After some time, the 4 men took turns and started to rape the woman.
Malam Singh Raghuvanshi and Hariram (both jail wardens) and Sagar Gurjar are the 3 other men that raped the woman.
The 35-year-old Dalit woman, whose identity was not shared with the public, lodged an FIR with the Salsalai Police.
A case has been registered under various sections of the Indian Penal Code (IPC) including gang rape and the SC/ST Act.
The Salsalai Police registered the case against the 4 men after 4 days because the victim became sick after the incident and failed to register a complaint right away.
No one has been arrested so far.
An official investigation has been launched by the police.