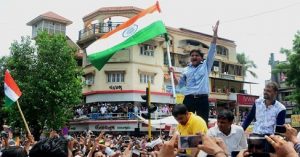 Army Deployed In Ahmedabad As Patidar' Protests Turn Violent; Three Were Killed
As it was a very big issue, Army was deployed in Ahmedabad on Wednesday as protest by the Patel community turned violent leading to the death of three people. Three people were killed in widespread violence on Wednesday as tension mounted in the state, even as Hardik Patel vowed to intensify the agitation for OBC quota for Patel community. Hardik Patel who is leading the stir said that the agitation for OBC quota to Patels will intensify in the coming days and blamed the police for the violence.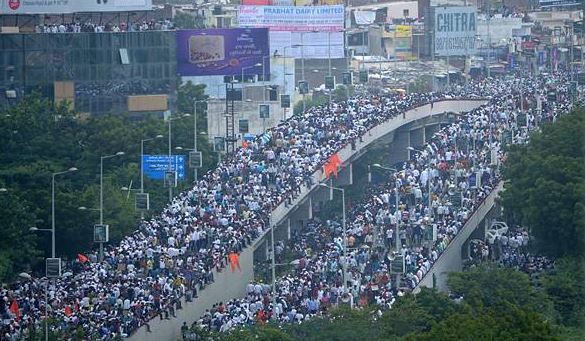 Apprehending more trouble, curfew was clamped in parts of Ahmedabad like Surat, Mehsana, and Rajkot, Jamnagnar and Patan cities and other major cities across the state. The protesters started the violence last night because of rejecting suggestions. He alleged that the police were trying to "disrupt" the movement. "Police are indulging in violence. They are doing it the same way it is done in UP and Bihar.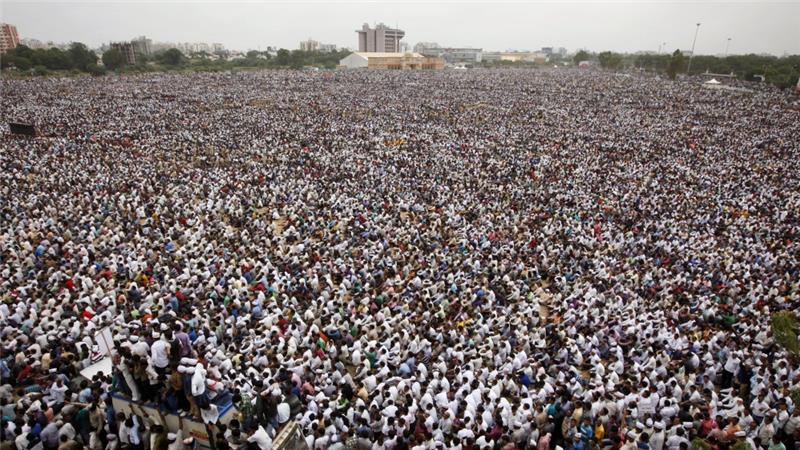 "I haven't said anything provocative. We will continue our movement on path of non-violence. We are urging to restore peace. If needed strikes and fast will happen everywhere," he said. This, after mobs went out on the streets to close down shops, disrupts railway traffic and attack police institutions. Meanwhile, Home Minister Rajnath Singh spoke to Gujarat CM Anandiben Patel to discuss situation in the state following widespread protest by the Patel community, according to the Ministry of Home Affair.
Prime Minister Narendra Modi put out a video message to keep calm, in Gujarati. He said, "We all know nobody can benefit by violence, in society unity is important, the way forward is for everybody to go together and participate in the development of the state and we have always strived to reach the last man by development. I urge my dear brothers and sisters of Gujarat there is only one mantra-peace".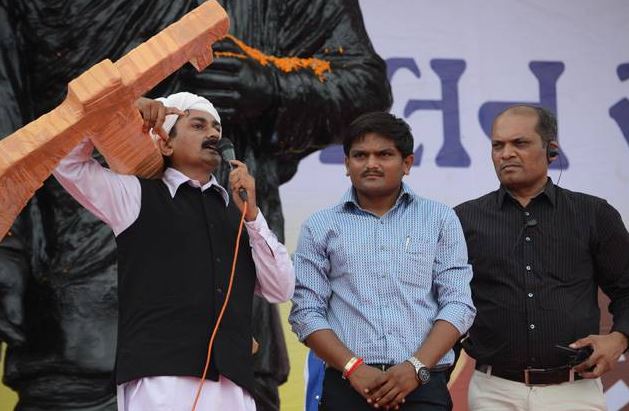 According to a police official, two persons died in police firing in Vastral area, while body of a man was found in Ghatlodia in the city. "Girish Patel (47) and his son Siddharth Patel (20) were killed in police firing late last night," he said. Shops, schools and business establishments remained closed as most events scheduled for the day remained cancelled. Patel said he has no political affiliation. "We have urged people to restore peace.
We urge the same to the government and police. If even a single person is beaten, then the government and the police will be responsible for the consequences, Let them prove that I have any political affiliation. I have no political affiliation. This fight is for our rights," he told to press. Thus we have to see where this issue stops.