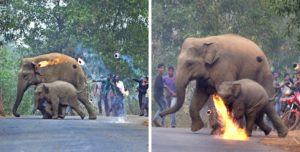 Furious Indian Villagers Attack Mother Elephant And Calf With Firebombs After Animal Stepped Onto Farmland
An angry mob of Indian Villagers decided to attack a mother elephant and her calf with firebombs after she stepped onto farmland and on the crops of the residents.
The incident happened in Bishnupur, India, and the pictures that were taken showed the elephant family running away from the furious mob after firebombs were being thrown at them.
The images show the anger of the villagers.
It is reported that the elephants were about to destroy the property and their food source.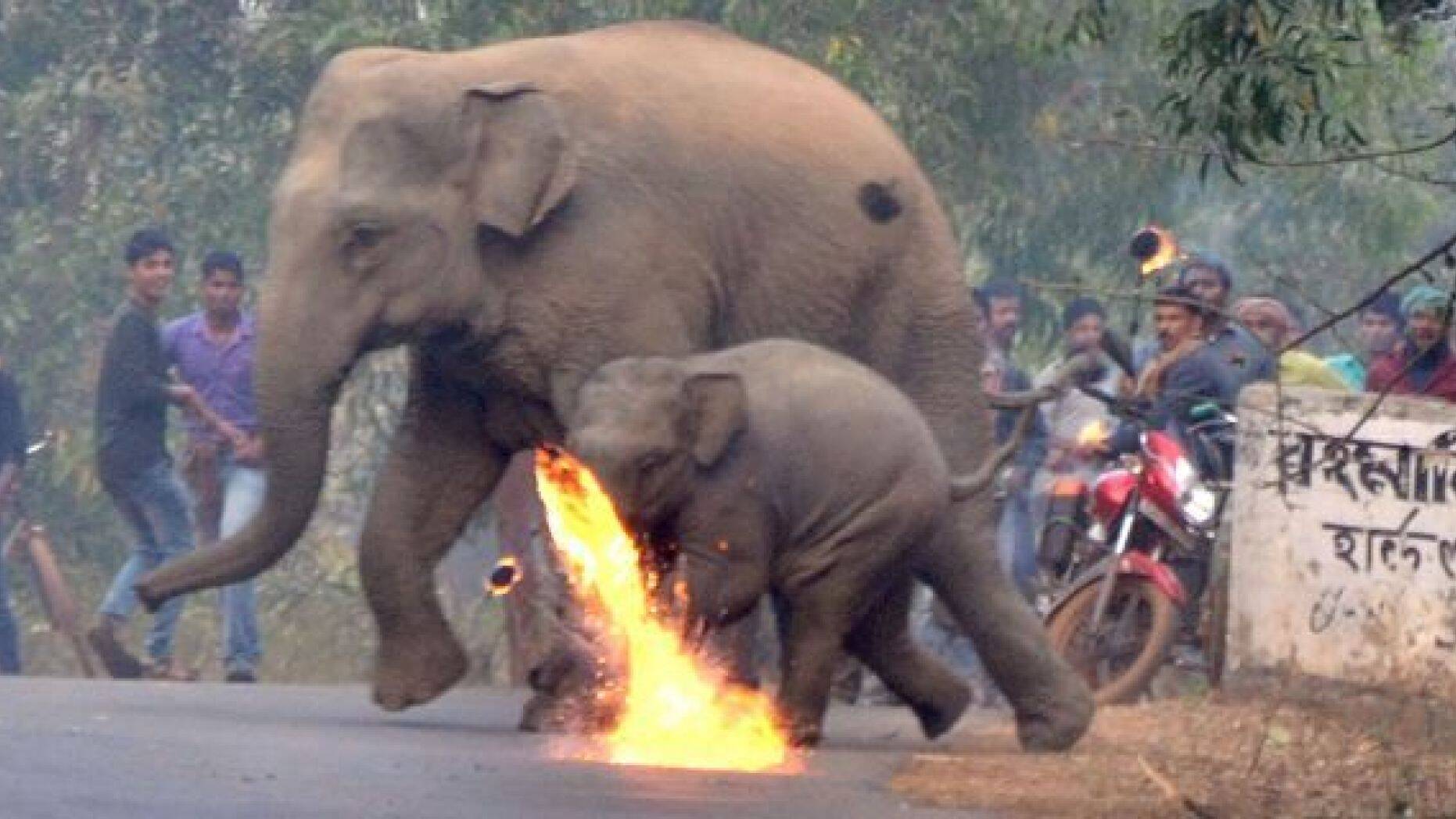 The Indian culture respects elephants as they have a huge role in Hinduism. Many Indians believe elephants are sacred and should be treated like human beings.
But due to the increasing deforestation, elephants only have a small space to live in and they usually end up on land where people grow their own food.
Biplab Hazra, a photographer, said, "This happens because the villagers have to save their crops."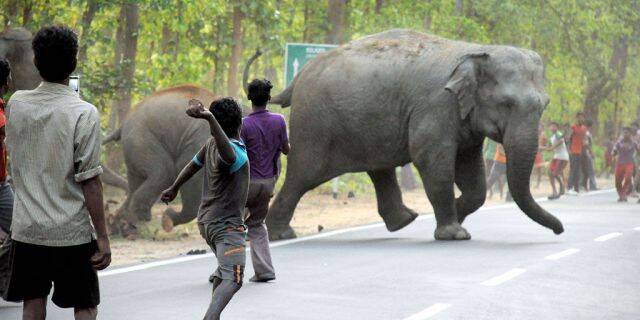 He added, "There are many elephant corridors in human habitations. I'm trying to show this and spread my photos to increase public awareness on the matter."
In 2018 alone, 70 people died in Assam, a state in India, after having an encounter with elephants.