India Continues To Be Polio-Free, Vaccine Safe: UNICEF & WHO
New Delhi: Amid the reports of some oral polio vaccine vials being recognized as contaminated with the type-2 polio virus, the United Nations Children's Fund (UNICEF) and the World Health Organisation (WHO) today confirmed the status of India as a completely polio-free country.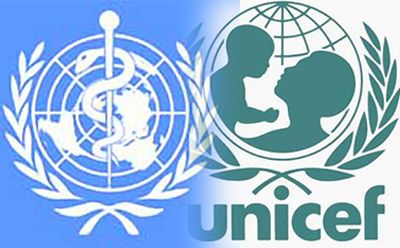 The UNICEF and the WHO said in a joint statement that the risk of Indian children getting vaccine derived poliovirus was "minimal" due to the fact that high routine immunization campaigns are carried out across the country.
Both the global agencies also said that all kind of vaccines being provided under the Universal Immunization Programme (UIP) are completely safe and asked people to get their all children vaccinated not just to protect them but also with the aim of keeping the country polio free.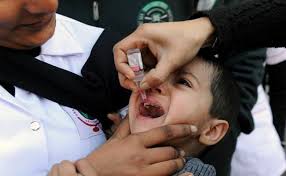 "Certified polio-free in March 2014, India continues to remain vigilant against all three types of polioviruses. The last polio case due to wild poliovirus in the country was detected on 13 January 2011," the statement said.
It further said that the type 2 poliovirus contaminated in the vaccine has been already phased out globally, and in India too in April 2016, and this was a part of the polio ending strategy.
As in other countries, bivalent oral polio vaccine (bOPV) has been given in place of trivalent OPV (tOPV) during all the polio campaigns and routine immunization process in India.
As per the advice given by the Indian Expert Advisory Group, India carries out mass vaccination programmes against polio routinely and uses bivalent oral polio vaccine (bOPV) in order to maintain high immunity.
Talking about the recent discovery of type 2 polio vaccine virus that was found in some sewage and stool samples, both the organisations asserted that such a detection of the virus itself demonstrates a robust polio surveillance system being carried out with collaboration of health ministry with the WHO and its partners.
The matter was investigated by a team of Indian Council of Medical Research, Drug Controller General of India and Ministry of Health.
"A few vials of bOPV, supplied by one manufacturer in India, were found to contain traces of Type 2 polio vaccine virus. The Ministry of health took immediate and decisive action withdrawing the vaccine supplied by this manufacturer from all states that it was supplied to.

"Despite the risk of vaccine derived polio being minimal, the immediate withdrawal of these vaccines demonstrates the commitment of the government to the health of children," the statement stated.

"In view of high routine immunization coverage being achieved in India under Universal Immunization Programme (UIP), the risk of children getting vaccine derived poliovirus is minimal," the statement added.
You May Also Read: Smartphones May Use Machine Learning Techniques To Make Your Commute More Comfortable: Study