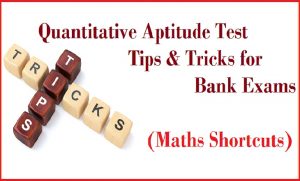 Quantitative Aptitude Test (QAT) Tips & Tricks For IBPS PO SO Bank Exams
Aspirants those who preparing for the Bank Examinations of Probationary Officer, Specialist Officer & Clerk Posts conducted by the Various Organizations of State Bank of India (SBI), Institute of Personnel Banking Selection (IBPS) & Other will be see the more details regards to the each & every thing in those sections of Arithmetic, Reasoning, English, Computer Awareness and General Awareness & Marketing Aptitude.  Now the time to discuss about the Concept of Calendar in Quantitative Aptitude Reasoning for all banking examinations.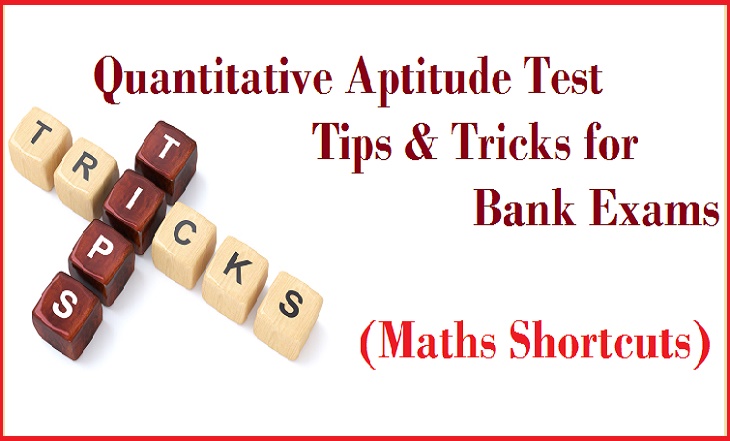 Quantitative Aptitude Reasoning Question & Answers for Calendar Topic Tricks & Tips for the SBI/ IBPS RRB PO & Clerk Bank Exams 2014. Interested individuals should be download the Exam Pattern for the Banking Examinations of IBPS & SBI different positions and will prepare by following given Calendar topic in Section Reasoning Part is most essential thing to score good marks in any Competitive Examinations easily.
How to Solve Quantitative Aptitude Questions within the Little Time?
Every one is struggled to solve this Quantitative Aptitude Questions with in time in the Examination Hall. This Exam consist only 3 Hours. But Candidates should solve 200 Qs with in 3 hours. How it is Possible? Every body's Question this One. Yes! this is Possible. How is that, the candidates should schedule the time table and take a time to solve more and more Model papers by contacting the time. The First time prepared candidates also get this SBI PO jobs by following the time management and Punctuality until completing the SBI PO exam.
Reasoning:
The reasoning exam tests your analytical skills and logical thinking. The best way to improve on reasoning is by solving various puzzles and quizzes. Mental alertness is the key to scoring well in reasoning. Common topics include Analogy, Input-Output, Classification, Syllogism, Inferences etc.

English Language:
The English language exam focuses on your comprehension and communication skills. Questions are based on grammar, vocabulary, sentence completion, synonyms, antonyms, comprehension of a passage, etc. Read widely to increase vocabulary and language comprehension. Study basic grammar from textbook to refresh on basic concepts.
For SBI Clerk / PO Exam Previous Year Question Papers: CLICK HERE

Numerical Ability:
The numerical ability exam is based on measuring how fast and accurate you are in dealing with numbers; computation, quantitative reasoning, interpretation of tables and graphs and arithmetical reasoning. Questions are based on approximation, averages, simplification, profit and loss calculations, data interpretations etc. While the exam may not seem difficult having speed in answering is essential. To prepare, focus on basic concepts and basic calculations. Practice multiple choice questions, and questions involving calculations. Strengthen your approximation skills; they will help you greatly in answering the MCQs.
General Awareness with special reference to the Banking industry:
The general awareness exam tests your knowledge of the banking industry, its recent developments, past and present events and socio economic developments. Important topics include banking system of India, financial planning, money, budgeting, national and international organizations etc. The best way to prepare is by staying up-to-date with current affairs. Also focus on reading specific information on the banking industry. Almost entirely based on recent events, it's important that you have knowledge on recent significant events.
For VRO/ VRA Previous Year Question Papers: CLICK HERE

Computer Knowledge:
The computer knowledge exam is highly scoring as most of it can be prepared from a textbook. Basic questions on computer components, structure, network, languages, internet etc are common. As specified in the eligibility criteria, school level computer knowledge is enough. However it's important not to be overconfident and skip on studying. Study from textbook to understand and revise computer knowledge. Also read up on new advances in the computer field.
How to Manage the time in the Preparation Period?
Time management is one of the success of Every candidate. Every body prepare for the SBI IBPS PO Clerk exam. But only such people will get the job. Because of only Time Management and Punctuality. When ever practicing the model papers allotting the time to every session.
For UPSC CDS Exam Previous Year Question Papers: CLICK HERE

Tips and Tricks to Crack SBI IBPS PO Clerk Exam Final Conclusion:
The candidates those who will follow the below tips and tricks then they will be reach their dream!
1. Time Management
2. Punctuality
3. Dedicated on work
4. Practice more and more Model papers.
5. Pasitive Thinking
6. Practice 8 ot 9 Hours
For General Knowledge (GK) & Current Affairs Questions: CLICK HERE

Press CTRL+D right now to bookmark this website. Here you can find all study materials and previous question papers PDF's for free download. These PDF's might helped you a lot in preparing for exams. All previous Question papers for SSC, RRB, IBPS, IAS (civils), Groups are available in allindiaroundup.com. In this site we provided all the information about Job notification, Admit cards for exams, Materials and previous question papers for exams, Results declared. Stay tuned for this website for more updates.