The Untold Story Of Dhoni's Tragic First Love Revealed, It Will Be Shown In Dhoni's Biopic
Mahendra Singh Dhoni is one of the great Cricket Captains in the world. He is the best Captain of Indian Cricket Team ever. He broke many records as a player and also as a Captain. He is well-known for his calm nature, hard hitting, managing the pressure situations and analyzing the opponent from the back as a wicket-keeper.
With this, he has earned good fame and respect. He worked a lot to come to this position. There are many obstacles that Dhoni faced and crossed. But there are few facts that many of us don't know about MS Dhoni from his early life from cricket.
Thus, Bollywood filmmaker Neeraj Pandey had planned to make a biopic of MS Dhoni. The film was entitled as "M.S Dhoni: The Untold Story" in which Sushant Singh Rajput is acting as Dhoni. The film will uncover bitter sailings in Dhoni's life which are not popularly known.
MS Dhoni's First Tragic Love Story Revealed:
One of them is an Untold Love Story that didn't end happily. According to the reports, when Dhoni was in his early 20s, who was dreaming of finding a place in the India XI, he met and fell in love with a girl called Priyanka Jha. It is said that Dhoni was in a romantic relationship with Priyanka Jha.
This was the time when Dhoni was starting to make his name in international cricket and just when his popularity was on a rise, tragedy hit him hard. Priyanka Jha passed away in a road accident. It was the time when Dhoni was picked for the India-A squad in 2003-04 to tour Zimbabwe and Kenya, followed by the Tri-nation Tour to Kenya and Pakistan.
He played so well and became popular batsman of team India. The whole nation has appreciated Dhoni for his performance. Upon his return, the news that Priyanka's death was broken to him. Dhoni's friends and family feared that such a tragedy would put an end to Dhoni's newly established career.
"But he made a strong comeback in the ODI series against Pakistan in Vishakhapatnam where he scored 148 off 123 deliveries. While many would have given up in the face of tragedy, not only did Dhoni survive, he also managed to excel." Dhoni soon found his love again when he met Sakshi and got married in 2010. He has an adorable daughter, Ziva.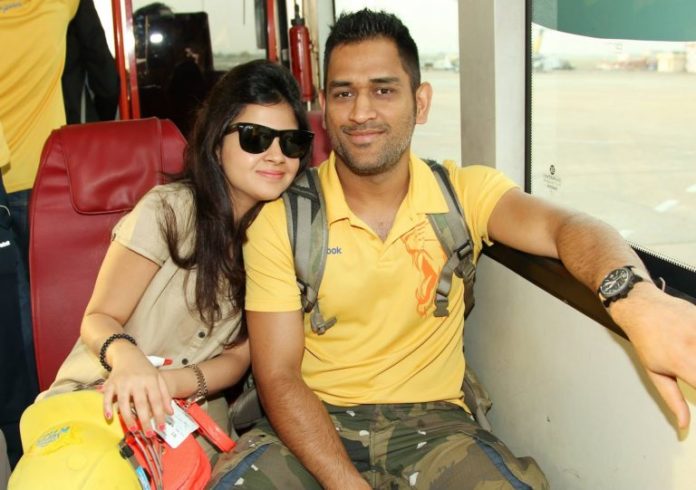 MS Dhoni's biopic will be revealing this unfortunate love story, along with many other lesser-known incidents from Dhoni's life. Disha Patani will be playing the role of Dhoni's first love, Priyanka while Kiara Advani is playing the role of Dhoni's wife Sakshi.
Well, there is so much else that the movie will uncover about Dhoni's life, and being his hard-core fan, I can't wait for it the movie to release!