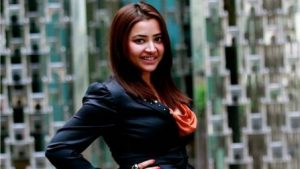 Exclusive Interview: Shweta Basu Prasad On Prostitution Scandal – Her Version of Story
Actress Shweta Basu Prasad, who became the pivot of a prostitution scandal recently, has said in an interview that 'bad luck' led to her being arrested from a Hyderabad hotel and that events didn't happen quite the way they were made out to be in media reports.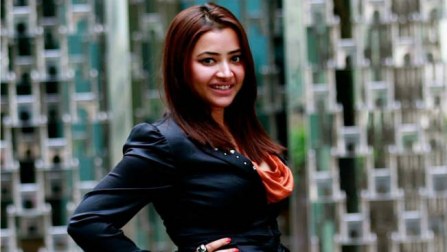 The actress, who is back in Mumbai after spending two months at a rehabilitation centre in Hyderabad, told Mumbai Mirror that she didn't turn to the sex trade to support her family. "I have had a simple upbringing but have never lacked for anything," she said.
Shweta Basu Prasad – After the Prostitution Scandal
Shweta Basu Prasad was mired in a controversy earlier this year when she was caught in an alleged prostitution racket. On her return from a rescue and rehabilitation centre after two months, the child artiste-turned-commercial actress opens up on the sensational soliciting charge in an interview with Mumbai Mirror. Shweta denies having said to any journalist that she was forced into prostitution. She also denies ever hiring an agent named Balu who was arrested accepting cash allegedly on her behalf. "I had gone to Hyderabad to attend an awards function, the Santosham Awards, and the organisers had paid for my air-fare and hotel stay. It was my bad luck that I decided to stay on an extra day to meet my friends which is when the raid happened," said Shweta to Mumbai Mirror."I don't understand how I got into such a big mess. I was not doing drugs, I was not murdering someone… people are so interested (only) because they think here's some sex, some suffering and someone with a name [sic]," she adds.
Must Read : Pawan Kalyan house demolished
We take a look at how other celebrities reacted to the news of Shweta's arrest in the scandal, in the past.
Shweta's poem:
"Thunderstruck, all alone, I stand here at the edge of the cliff./I crawled the dense forest to get here/The tribes and wild and strays/ They say 'Jump, jump from the cliff.'/As I look down, naked, cold and trembling,/The ferocious sea I see with its mouth open/It's ready to swallow me./ The noises are unbearable/the place so dark. /As I decided to jump in the sea I saw the North Star./I remembered how it shone above my blessed home/where singing hugging and laughter awaited me/I said, 'Wait I want to go home.'/The voices murmured, 'End the journey.'/'Jump! Jump you ugly thing.'/I smiled to them and pitied them,/They don't know I have wings.