8-Year-Old Boy Reels In 314 Kilogram Shark, Breaks World Record
8-year-old Jayden Millauro is believed to have broken a number of world records after he managed to reel in a 314-kilogram shark that is 8 times his own eight.
Jayden is the youngest member of the Port Hacking Game Fishing Club, which is based in New South Wales, Australia.
According to reports, the 8-year-old boy has been learning to fish since he could walk.
Jayden was out fishing off the Coast of Brown Mountain, which is 160 kilometers away from Sydney, Australia.
When most of us would have a hard time reeling in a fish, the 8-year-old boy managed to hook a 314-kilogram tiger shark.
Jayden said he was nervous when the shark was being dragged onto the boat.
During an interview, Jayden said, "I was thinking that I hope the crew can (get) the shark (on the boat) because I don't want to lose it. I was really excited when they got it."
Jayden placed his fears away and pulled the 314-kilogram tiger fish onto the boat with the help of 15 kilograms fishing line.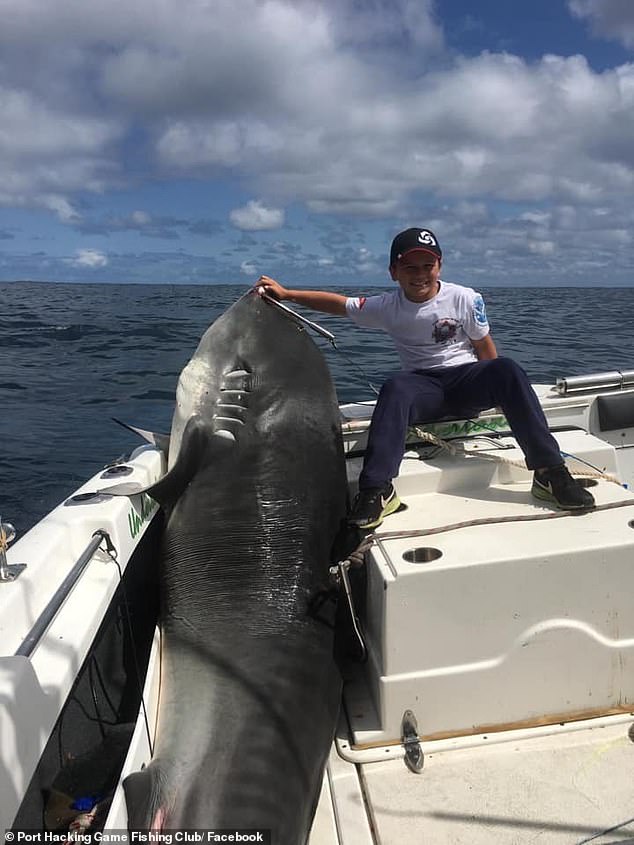 Jonathan, the father of Jayden, didn't reveal where his son caught the tiger shark.
But Jonathan said his son caught the shark near Brown Mountains.
When they reeled the fish in, the day was rainy and the sea was rough.
Jonathan said, "We were berleying up and at 11.15 we spotted the shark as it came up to the back of the boat."
During an interview with 9 News, Jonathan explained how his son managed to drag the massive shark in.
Jonathan said, "The adrenalin was pumping from the moment we all spotted the shark at the boat. So Jayden grabs the rod, we harnessed him up."
She added, "I was trying to hold myself, by pushing off the wall in the boat."
The current world record for catching the biggest shark is held by Ian Hissey.
Ian reeled in a 312-kilogram tiger shark in April 1997.
The impressive haul by Jayden is still to be confirmed as a new world record.
That is one massive shark!