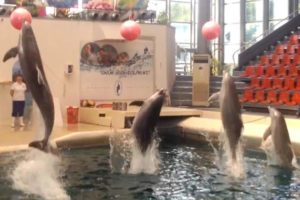 9-Day-Old Baby Dolphin Dies While Performing At A Water Park In Bulgaria
A 9-day-old baby dolphin in Bulgaria died while performing at the Varna Dolphinarium, a water park.
The dolphin died during a crowd show at the park. The staff of the water park quickly guided the crowd out of the area when the dolphin died.
During an interview with BTV Novinite, an audience who witnessed the entire incident said, "There was a disturbance, the dolphins stopped playing and performing tricks."
The water park didn't really announce what caused the death of the 9-day old dolphin, but many believe it's the harsh conditions of the water park.
It is reported that the waterpark hosts show 4 times per day when it's the summer season, and during the shows, dolphins are forced to perform throughout the day for the hordes of the tourists that are visiting the water park.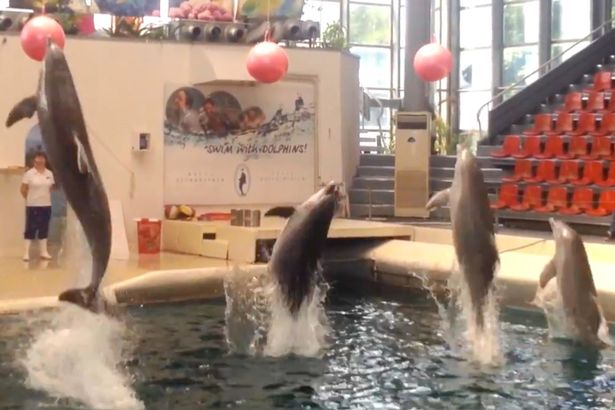 What bothers everyone the most is the age of the dolphin.
Despite being 9-days-old, the young dolphin was forced to perform with older dolphins.
Yavor Gechev, the representative of the Four Paws, an animal protection group, said that 5 deaths have been reported at the Varna Dolphinarium in the last 5 years.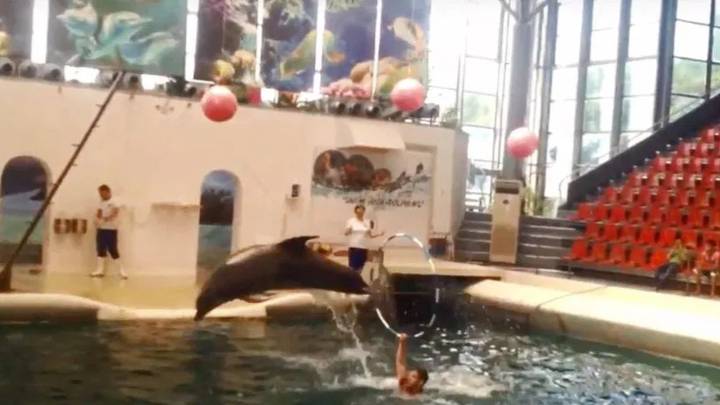 Yavor added, "This means categorically that conditions don't meet even the minimal standards for keeping such animals.The animals are struggling there, they are not surviving."
But officials at the Varna Dolphinarium claimed that the death of the dolphin did not take place in front of a crowd.
Tsvetan Stanev, a biologist that works at the Varna Dolphinarium, said: "A baby dolphin taking part in performances nine days after it was born – this has never happened in this dolphinarium!"