Baby Elephant Hit By Motorcycle Survives After Receiving CPR From Off-Duty Rescue Worker
A hero that was passing by.
An off-duty rescue worker that was passing through an area managed to save the life of a baby elephant by performing CPR after the animal got hit by a motorcycle.
the incident happened in Thailand.
Mana Srivate performed CPR on the elephant in order to save its life despite never doing it before on such a large animal.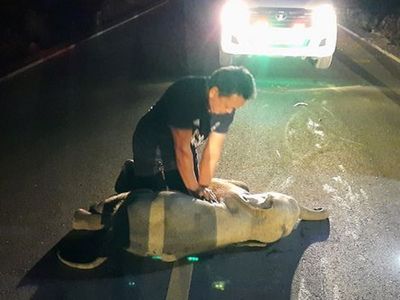 Srivate has been a rescue worker for 26 years and in that long, he said that he had never done such a thing to an elephant.
On Sunday this week, the man was off duty and was called for help.
He was told that a baby elephant had been hit by a motorcycle while it was crossing a road with a group of wild tuskers.
Official reports suggest that the incident happened in the eastern province of Chanthaburi of Thailand.
A video of the CPR has gone viral on social media.
A Thai rescue worker successfully revived an elephant calf hit by a motorcycle while crossing a road https://t.co/acq9pOxPUe pic.twitter.com/K47z6hN5Gi

— Reuters (@Reuters) December 21, 2020
The video shows Mana giving CPR to the elephant that was lying on his side.
Some people were also seen treating the injured motorcycle rider.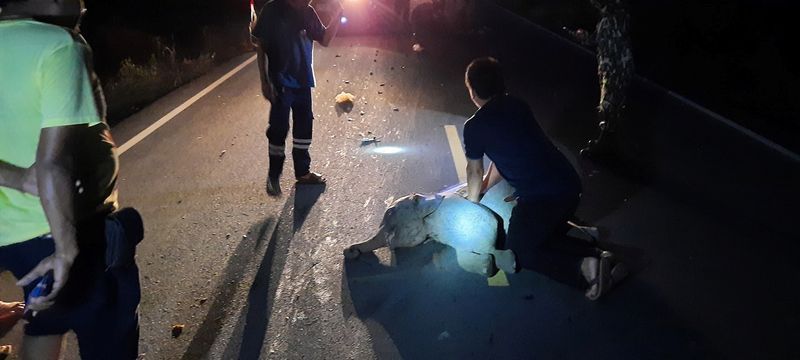 During an interview with the Reuters, Mana said:
It's my instinct to save lives, but I was worried the whole time because I can hear the mother and other elephants calling for the baby. I assumed where an elephant heart would be located based on human theory and a video clip I saw online. When the baby elephant starting to move, I almost cried.
After 10 minutes, the elephant managed to stand up.
The animal was brought to another location for treatment, said Mana.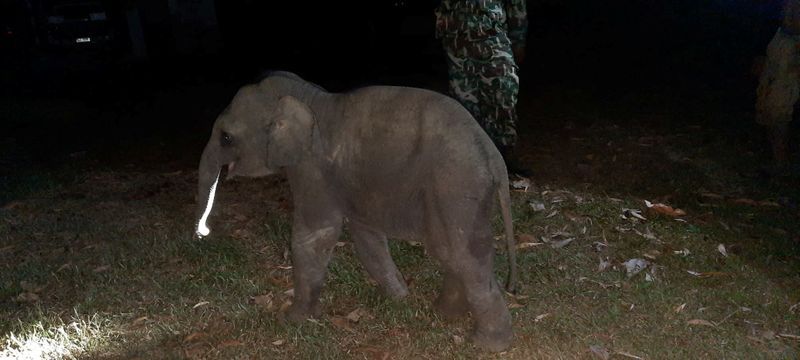 The rescue workers returned to the scene with the elephant calf with hopes that they could reunite the calf with its mother.
The group of elephants returned to the scene after the baby was heard crying.
The elephant was in good condition when it was reunited with its mother.