Cat Sneaks Into Veterinary Clinic To Meet Her Babies Who Went Missing
A mother's love is something else, she would do anything to be with her kids no matter what would it take.
A box with 4 tiny kittens was left on the step of a veterinary clinic in New Zealand, and the staff brought them in.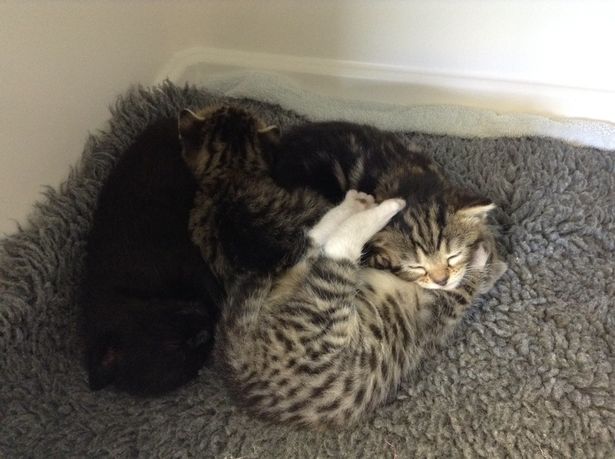 But the next day, the nurses and the staff at the veterinary noticed a cat stalking the building, trying its best to get inside each time the door gets opened.
Eventually, the staff of the Mill Road Vet Clinic in New Zealand allowed the cat in.
After the cat got in, she immediately went to her kittens and started to cuddle them.
The staff of the clinic realized that this was the mom.
The cat was introduced to the kittens.
The staff called it a "happy reunion."
The Mill Road Vet Clinic shared the news on its official page on Facebook.
Kitten Update: Mummy-Cat & her kittens are being fostered by a family member of one of our staff, who lost their cat a while ago & Hills Pet Food have kindly sponsored them.

Posted by Mill Road Vet Clinic on Monday, 19 October 2015
On the post they wrote, "Presumably she had been in the box too and escaped before we arrived for work. She's probably been prowling around all night looking for her kidnapped kittens!"
The babies and the mother are now well and are currently looking for a new home.