Critically Endangered Sumatran Orangutan Left Blind After Being Shot 24 Times With Air Rifle
An orangutan in Indonesia was left blind after being shot 24 times with an air rifle and has sustained horrendous injuries.
The attack reportedly happened in Aceh, Indonesia.
The attack left 16 bullets in the animal's head.
Paguh, a male orangutan, was rescued by the vets and is now in a stable condition.
The orangutan was brought to an orangutan rehabilitation center in Northern Sumatra, Indonesia.
Upon checking the poor orangutan, the vets found out that he had 24 shrapnel in total.
Preliminary investigations suggest that Paguh was shot by poachers in probably a hunting trip.
16 pellets were removed from his head, 4 pallets in his arms and legs, 3 in his hip, and 1 from his gut.
Unfortunately, the vets could not reach all the shrapnel in the orangutan's body.
The vets managed to get 3 pieces out of his head but resigned themselves to leaving 13 of the pellets inside there.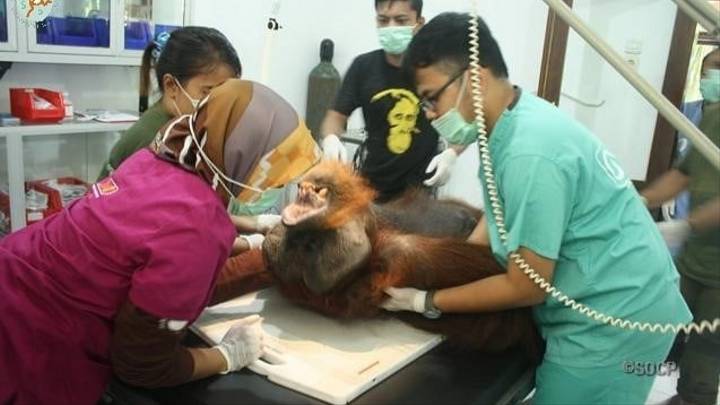 Castri Delfi Saragih, the Sumatran Orangutan Conservation Programme, said, "Paguh is currently in a stable condition after the veterinary team removed three pellets from his head."
Due to the number of shots he sustained on his head, Paguh was left blind.
The attack was so severe that if the doctors continued to remove the bullets from his head, the surgery could have caused further damage.
The hospital also released an X-Ray image of the orangutan's head and it shows the number of bullets stuck in its head.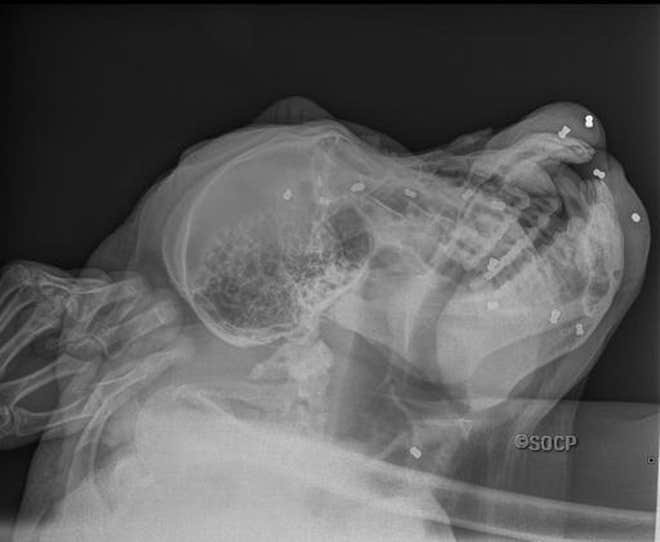 Paguh is now in a stable condition and is recovering from the surgery that was performed.
This has to be one of the worst animal abuse cases in 2019.