Hilarious Images Show A Group Of Siberian Tigers Chasing A Helpless Bird During Hunt
A group of Siberian tigers in China was picture chasing a helpless bird during a hunt to catch it.
The images show the group of tigers leaping into the air to dig their paws into the prey and prove who the king is when it comes to hunting.
Here are the images: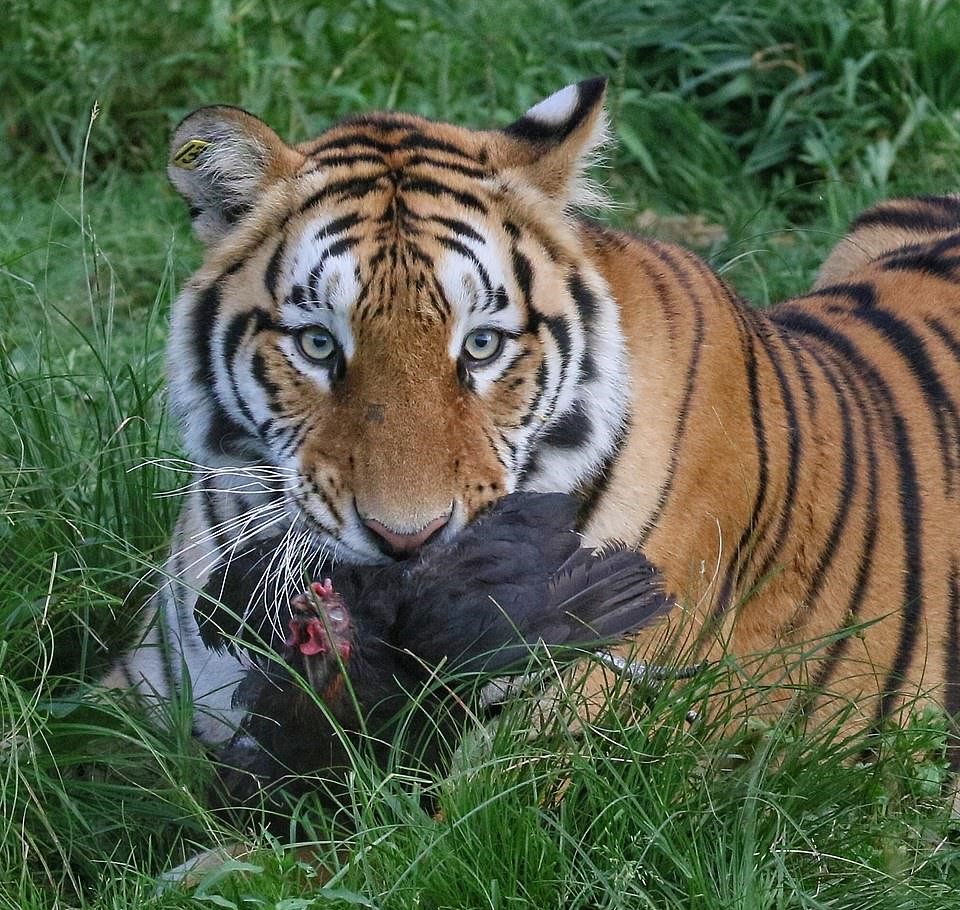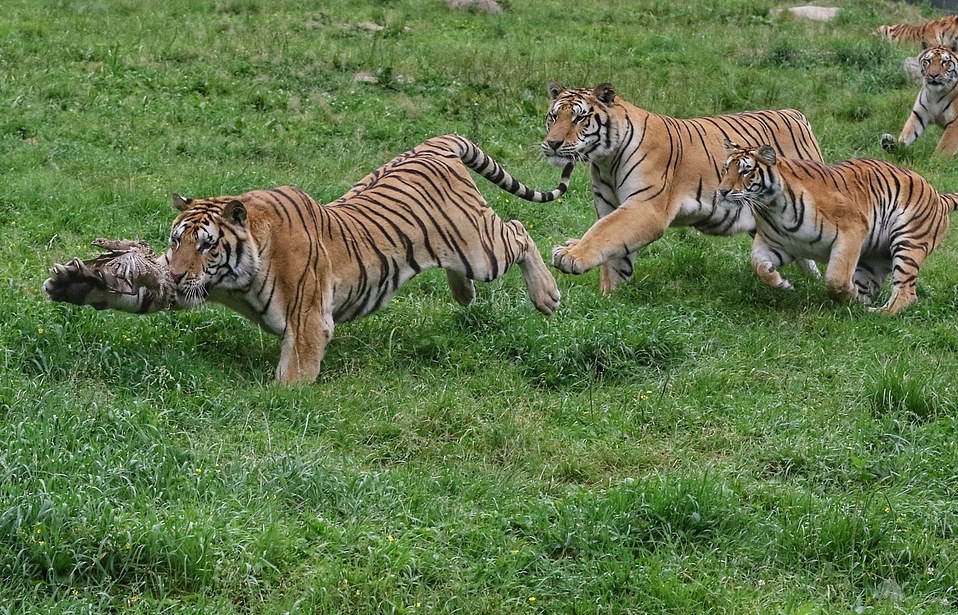 According to reports, the breathtaking moment was captured on July 29, 2020, which fell on International Tiger Day.
The International Tiger Day is an annual celebration to raise awareness for tiger conservation.
The Siberian Tigers live at the Hengdaohezi Feline Breeding Centre in Harbin, China.
The center is the world's largest Siberian Tiger Breeding Center and it is the home of over 1,000 tigers.
What do you think about this? Let us know what you think by leaving a comment in the comments section below!