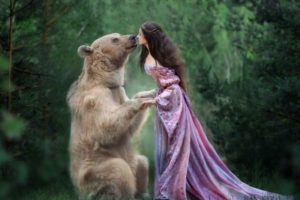 Massive Brown Bear That Was Abandoned As A Cub Is Now A Supermodel In Russia
A massive 53 stone bear that was abandoned as a cub is now a supermodel in Russia and is being loved by everyone.
Stepan, the brown bear, has won the hearts of thousands of people because of doing photo shoots that recreate the beauty and the beast.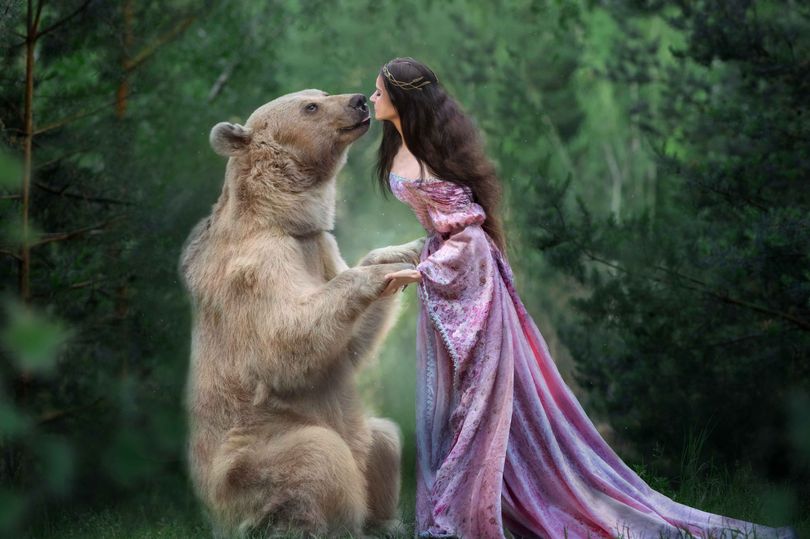 Real-life Disney prince Stepan? Who knows? He could be the real one.
Recently, Stepan was involved in a photoshoot with a young girl that was wearing a flowing dress. The massive bear used its paws and was seen smiling in the pictures.
The woman could also be seen leaning in for a kiss.
Models in Russia are dying to be featured in the shoots of Stepan due to his high demand.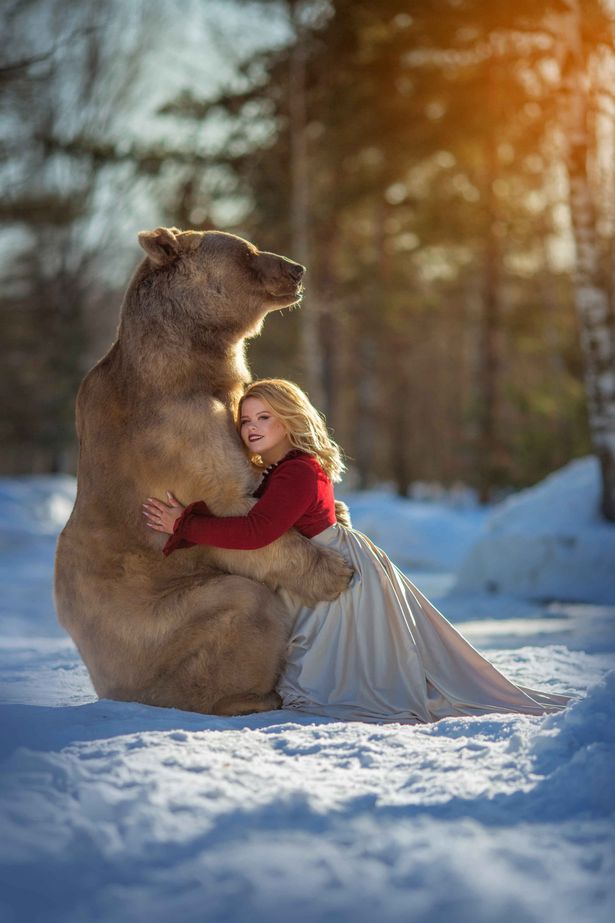 Stepan, who is now 28, was introduced to Mila Zhdanova, a photographer, by Svetlana and Yuri Pantileenko, the owners of Stepan.
It is said that Stepan has been surrounded by humans for his entire life after he was abandoned as a bear cub.
In the photoshoots that Mila carries out, Stepan could be seen posting alongside models that are wearing the traditional dresses in Russia.
Mila said that she wanted to do this one because she wanted to show to the world that Russians do have a good sense of humor.
People all over the world think that Russians are friends with bears and are not afraid of any wild animal.
She explained:
People have some stereotyped ideas about Russia. They think we never smile and have bears walking the street. We do have bears but I want to show in my pictures that we do smile. Shooting with Stepan is such a treat and I have to restrain my emotions. He is so friendly thanks to his trainers' care and love. I've worked with models from Thailand, Australia, Germany, Britain, and Israel who have all flown to work with Stepan. Some had heard of the modelling bear and had been dreaming of this for five years. The shoots are pure delight. There's never any issues. I've had more problems photographing kittens. I hope people see the beauty and strength in animals and nature through my photos.
What are your thoughts about this? Let us know what you think by leaving a comment below!