Monster Is Jailed After Being Caught Having Sexual Intercourses With Farmer's Chickens And His Pet Dog
A father of 2 kids has been given a jail sentence after they were caught having sexual intercourse with a farmer's chickens.
The man has been jailed for having sexual intercourse with chickens.
He was sentenced to 30 months in prison at Burnley Crown Court on November 20, 2020.
This is not the first time Shane Waters, the father of 2 kids, has been convicted of doing such things.
Waters has been convicted of having sexual intercourse with a horse and a donkey said the police.
During an interview with the police, Waters said that he could not control his urges with regard to sexual intercourse with animals.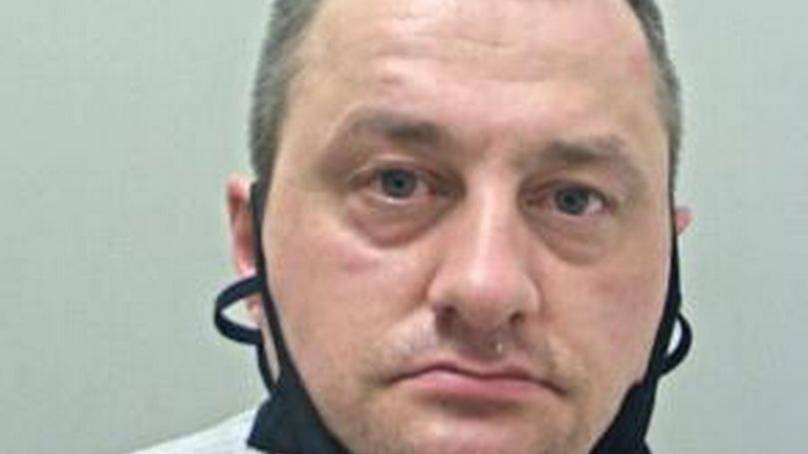 Waters, who is 40, admitted to having sex with his pet Great Dane.
Waters came to the attention of the police after a farmer found 4 dead and several unwell-looking chickens in a shed of his farm.
The incident happened in Accrington on September 18, 2020.
The farmer checked out his CCTV and found out that a man was entering one of his chicken sheds, which was bolted shut.
The man was inside the shed for around 20 minutes.
Barbara Webster, prosecuting, said:
After [the farmer] had reviewed the CCTV he went back in and found 11 dead chickens. He formed the view that something sexual had happened to them.
The police were contacted and the RSPCA carried out an investigation.
They found a number of traces of Waters inside 2 of the many chickens that were on the farm.
After the arrests for offenses relating to the chickens, an examination was carried out on Waters' pet dog.
The authorities also found traces of his semen there.
Webster added:
In his interview, the defendant admitted going onto the farm intending having sex with the chickens. He admitted he had been on the farm on nine previous occasions and told officers he would say sorry to the chickens when he was finished. He also admitted to having sexual intercourse with his Great Dane at his address. He admitted that when he had sex with her. He said he knew she didn't like it and would growl and bite him.
Anna Chestnutt, defending, said that their client was really ashamed of his actions.
Chestnutt also said that he feels there may be "some undiagnosed traumatic events that he needs to explore."
The defending added:
There is nothing that I can offer on his behalf by way of excuse, he is genuinely ashamed and apologetic. He appreciates the full force of his suffering that he has caused to animals.
Judge Sara Dodd imposed a criminal behavior order on Waters.
Waters is now banned from owning or keeping animals.
Eh will also sign in the sexual offender's register.
Talking about this case, Dodd said:
This is a case which is as unusual as it is disturbing. On two occasions on the 18th and 19th of September you broke into chicken sheds at the farm. You penetrated the anus of a number of chickens and ejaculated. As I understand at least 15 died as a result of your sordid sexual activity. Those who kept the chickens are understandably horrified and appalled by what you have done.
What are your thoughts about the sentencing of Waters? Let us know what you think about it by leaving a comment in the comments section below!