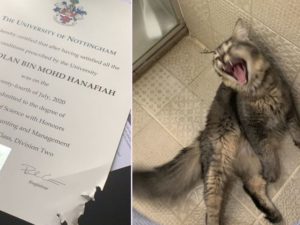 Naughty Cat Chews And Destroys Owner's College Degree  
For some of us, graduation certificates are just a piece of paper, but for some people, it's everything, considering that it's the outcome of continuous hard work and a lot, a lot, and a lot of money.
We usually keep our certificates in a safe place or sometimes we frame them, but some of us just place them in a place where they are safe, but one man from Malaysia did something wrong in that part.
Atif Adlan Bin Mohd Hanafia, who is from Malaysia, completed his BSc with Honours in Finance, Accounting, and Management, however, his graduation excitement took an unfortunate run at one point.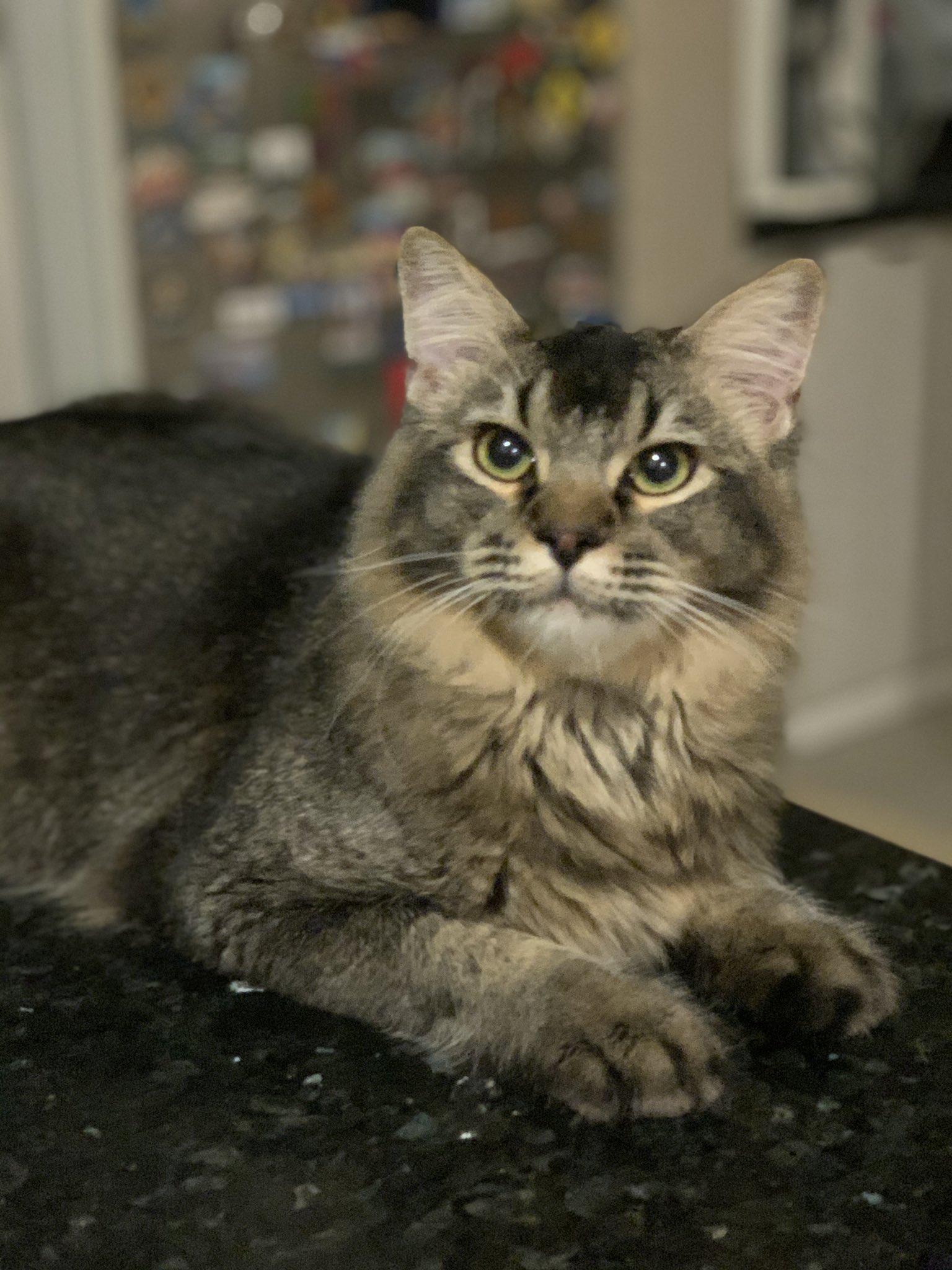 The pet cat of Atif chewed and destroyed the original degree copy that he had inside his house.
Atif graduated in July of hits year, but he just recently received the certificate.
The certificate was lying out, and it was found by Mika, his cat, who later destroyed it.
my cat fucking ate my degree!!!!!!! pic.twitter.com/dIhabGALUH

— guy *whose cat ate his degree (@mamblonumber5) December 21, 2020
The man ended up sharing the devastating picture on Twitter and you can see the damage in the lower part of the certificate.
The tweet that Atif shared on Twitter has over 55,000 retweets and over 280,000 favorites.
Here are some of the comments that were made:
— 𝚊𝚢𝚊𝚜 (@DiajengLrst) December 21, 2020
That mf said gimme that degree😭 pic.twitter.com/ER1eNSc80q

— 🦋 (@Simply_lay_) December 22, 2020
WHAT IS GOING ON UR SO LATEEEE!! R u ok?? pic.twitter.com/5pgrEdG9tB

— Miniriah (Oh Satan era) (@ChildOfMiniriah) December 22, 2020
The cat after eat your degree : pic.twitter.com/f8xnXaJzNh

— Baby Driver (@NazirulAkmal99) December 21, 2020
What are your thoughts about what Mika did with Atif's degree? Let us know what you think about it by leaving a comment in the comments section below!